Update — November 23
The rumor has been confirmed: Konstantinos-Napoleon 'FORG1VEN' Tzortziou will join Immortals for the upcoming League of Legends season.
Original article
It is the big piece of news of the day: Konstantinos-Napoleon 'FORG1VEN' Tzortziou would come out of retirement to play with Schalke 04 for the upcoming 2020 League of Legends season. Often considered as one of the best ADCs in the world while being judged as a toxic player, FORG1VEN retired from competition in 2017 in order to do his nine months of military service in Greece.
In 2018, FORG1VEN had made a short reappearance at the spring edition of the European Masters, which he won under the Origen tag with a line up of all-stars before the structure was bought by the Astralis group.
In addition to the recruitment of FORG1VEN, Schalke 04 reportedly extended the contracts of Andrei "Odoamne" Pascu and Felix "Abbedagge" Braun for one year. With the departure of Upset and Trick, Schalke 04 is in the process of being rebuilt and it would be towards this legend of the game that the German structure would turn to assume the role of AD Carry.
No information has been given concerning Ignar who's no longer under contract with the organization and on the future jungler of the team.
The Schalke 04 team for the moment:
Toplane: Odoamne
Jungle: TBD
Midlane: Abbedagge
ADC: FORG1VEN
Support: TBD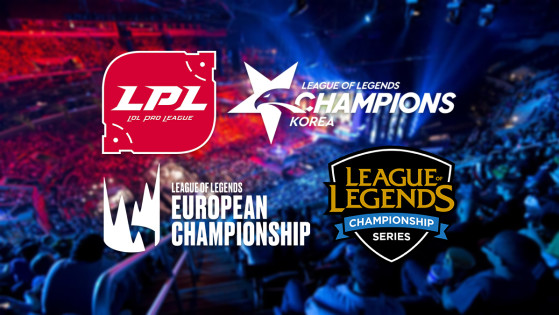 lolesports
The 2020 Spring Split window transfer officially begins on November 18! LCS, LEC, LCK, LPL — we gather all upcoming changes and transfers for the next League of Legends competitive esports season!