Photo courtesy of Riot Games
Last October, Riot Games, and KeSPA began their investigation into the Kanavi case following allegations from cvMax. Griffin's former head coach said at the time that there was controversy behind Kanavi's loan to the Chinese organization JD Gaming.
After more than a month of investigation, Riot Games finally rendered its verdict, severely sanctioning cvMax.

"During the investigation, we were notified of former Griffin head coach Kim "cvMax" Dae-ho had taken violent measures physically and verbally during his tenure in Griffin. As of this report, we investigated further based on both parties related along with the statements of the witness(es), and were able to identify that there was violence towards some of the players.
In any case, any kind of violence is not permitted in the LCK. Especially as a head coach within the LCK league, violence cannot be justified. It was identified that the verbal abuse towards players was at a level hard to endure as a person through multiple depositions and submitted material, and above all, some of the victims of the violence were minors at the time. This type of violent behavior is prohibited by the Korean law, or is against general ethical behavior. Therefore, we have concluded that cvMax's behavior is a serious breach against LCK rules.
Addressing the seriousness of this behavior, we impose an 'indefinite suspension' on cvMax. As of this suspension, we clarify that cvMax will not be able to participate in any esports events in any way that Riot Games holds or hosts including the LCK." — (Source: Riot Korea)
cvMax had left Griffin just before the start of the World Championships; the organization had not given any explanation on the subject at the time. DragonX, the current team of cvMax has not yet made any comments.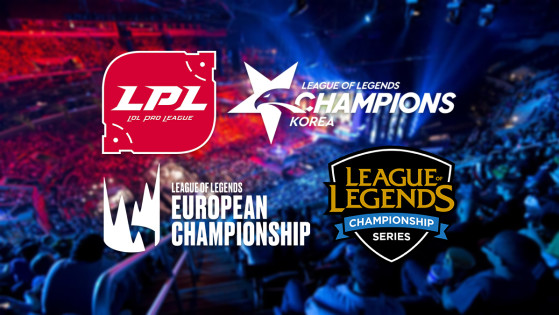 lolesports
The 2020 Spring Split window transfer officially begins on November 18! LCS, LEC, LCK, LPL — we gather all upcoming changes and transfers for the next League of Legends competitive esports season!