You can play Super Mario 64, Super Mario Sunshine, and Super Mario Galaxy with friends if you think outside of the box. Explore these do-it-yourself multiplayer modes to experience the iconic Super Mario 3D All-Stars lineup fresh for Mario's 35th anniversary.

Bingo Speedrun Race
Requires one copy of the game per player with every level unlocked.
Bingo is a lot more fun when every space is a randomly selected star or challenge from one of Mario's adventures. Race to complete one horizontal, vertical, or diagonal row. While traditional speedruns have optimal routes to zoom through the game, this version features random stars to make the experience fresh. Even the most seasoned players are forced to craft a quick path across the board on the fly.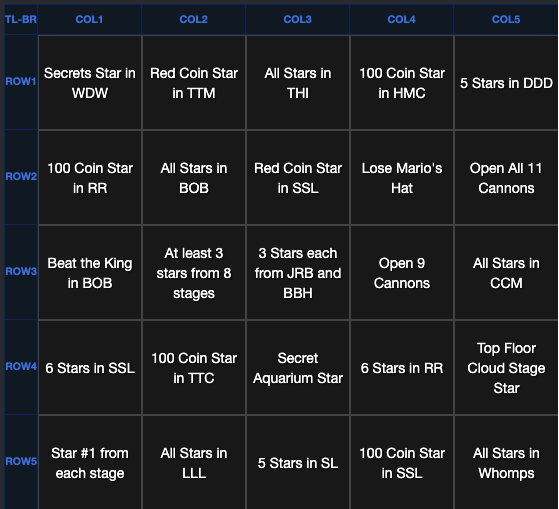 Use a site like Bingosync to randomly generate the board(s) or create your own. You're welcome to use unique boards for every player or share the same one. You can even create lifelines to force gimmicks, like an immediate death or playing with one hand for a certain amount of time, on others. Go crazy and have fun with it.
Customize the rules with additional variants such as the ability to block the other player's progress whenever you complete a square, assuming the board or challenges are shared. This adds an additional layer of strategy and luck because a few mistakes can leave you cornered. The block variant is best played with two people.
This isn't just a race against other people, it is a race against yourself. Join a video chat or stream with friends for extra tension.

The Classic: Cooperative Turn Taking
Requires one copy of the game.
This simple cooperative approach dates back to the original Super Mario Bros. Players took turns playing the current level and switched off whenever someone died. Player one controlled Mario, while player two controlled Luigi. The 2D version of Super Mario All-Stars also swapped control after every level. Unfortunately, this title doesn't feature anything similar but don't let that stop you from doing it yourself.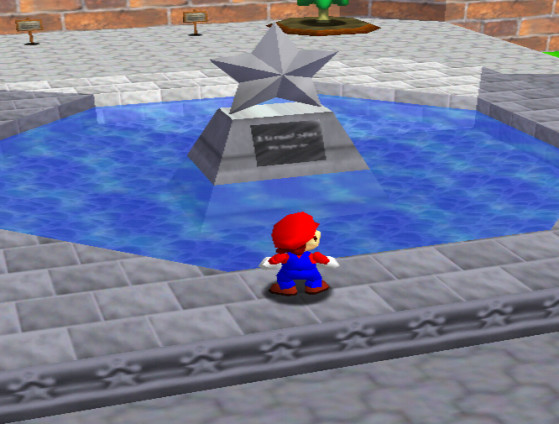 Switch owners may not have gotten the playable Luigi and simultaneous multiplayer that fans theorized since the discovery of the mysterious star statue text in the original Super Mario 64. However, handing off the controller will always be a great way to experience video games with friends and family. Alternate every star, death, or whenever you feel like taking a break.

Challenge Mode: Competitive Turn Taking
Requires one copy of the game.
Is taking turns too cooperative? Pass off the controller under pressure with self-imposed challenges for a more intense experience.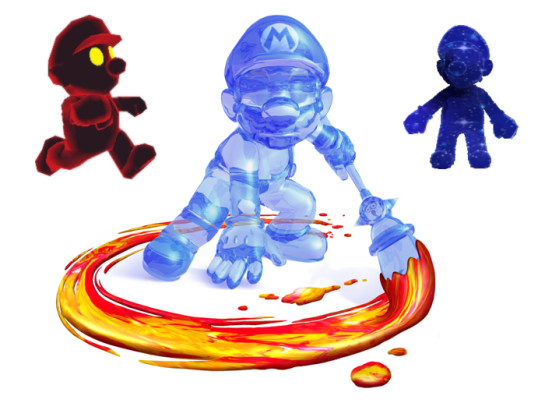 Anything goes in your own competition. Aim to complete the same tasks as your friends or scheme up some sort of system to determine the difficulty/absurdity of every round. Add restrictions like limited button presses, spins, and F.L.U.D.D. usage for twists on your favorite stars or aim for a certain number of collectibles. Track damage taken, coins collected, and enemies killed to raise the stakes, then factor in completion if you're looking to crown a winner. After all, Princess Peach only baked a cake for one.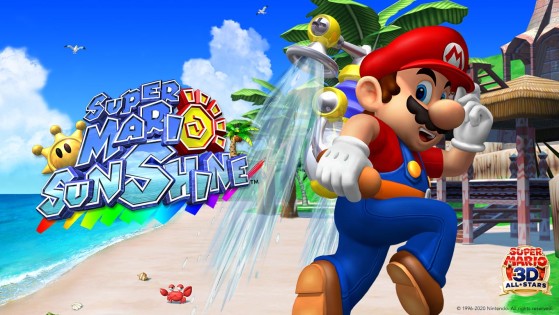 nintendo
A gamer replays Super Mario Sunshine and realizes it's a lot different than they remember.