This challenge is part of Fortnite Season 4 Week 9 Challenges and you'll have to land at Sharky Shell and finish Top 25. This landmark newly established in the battle royale literally corresponds to the old Shark's location — which no longer appears by name on your mini map.
Map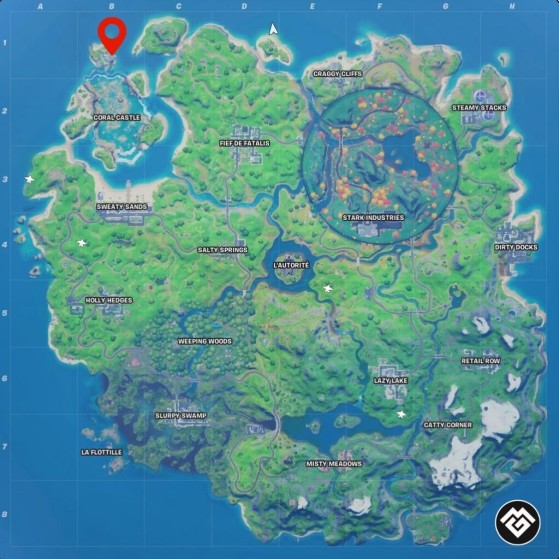 You'll find your glider destination in the very North-West of the island, above Coral Castle. We might as well warn you right away: this challenge is one of the most delicate of the series, since it necessarily invites many players to a landmark much smaller than a city.
The landings will be tough at Sharky Shell during the week following the release of the challenge. Make sure you find a weapon as soon as possible to defend yourself — aiming the chest at the shark's nose is one of the best solutions.
Another technique will be to land on the Shark, then immediately flee eastward towards Lockie's Lighthouse. There, you'll be safer to retrieve weapons. Then, just play without taking too many risks and Top 25 should be reachable, especially if you play unclassified.
Original content by Romain "Zorg" Becquelin.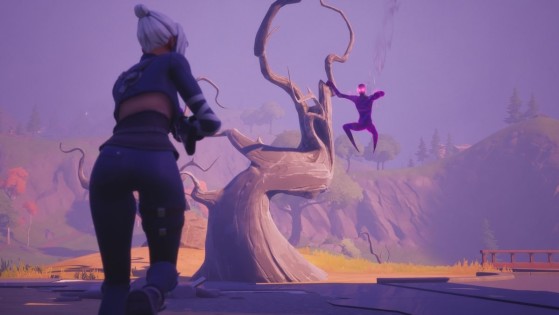 Fortnite Chapter 2 Season 4: Week 9 Challenges
Here's everything you need to know about the new Fortnite Chapter 2 Season 4 Week 9 Challenges and Rewards.