Only a few hours ago the FTC (Federal Trade Commission), an independent American organization which notably ensures respect for consumer rights in the United States, published the decision taken against Epic Games and it does not smell not good for the giant American creator of Fortnite 's Unreal Engine.
A half-billion fine for Epic Games?
The end of the year looks bad for the American company following the formalization of its sanction by the FTC. At issue: two breaches relating to the protection of the data of underage players.
Indeed, until now Epic Games had not taken the necessary measures to protect the youngest by leaving, for example, certain options activated by default, without parental consent.
In addition to the clearly insufficient protection of players under the age of 13, who are very numerous on Fortnite, the company has also been accused of having implemented so-called "obscure" maneuvers in its billing to facilitate unwanted purchases.
These two points will cost the company 275 and 245 million dollars each and represent the biggest case ever handled in Gaming for the FTC and also its biggest administrative penalty to date.
This sum divided into two poles therefore represents the fine for data protection and the reimbursement of the many purchases made fraudulently.
A story far from over for Epic Games?
In addition to this fine of 520 million dollars Epic will also have to change its methods. Among these changes voice and text chat should now be disabled by default for underage players until an option is enabled by their parents.
Additionally, Epic Games will have to delete any illegally collected data and will also be forced to establish clear documentation on how the concerns raised by the FTC have been addressed.
A big deal for Epic Games, which in addition to the half billion fine will have a lot of work to do to meet the standards and get its head above water.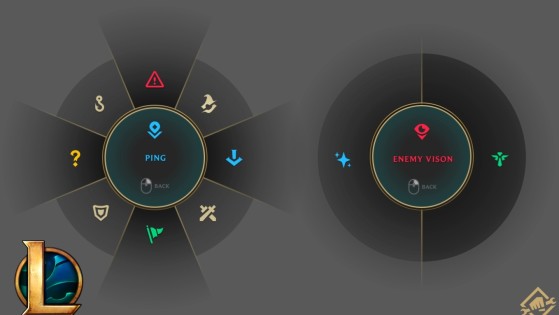 The appearance of the "Lure It" Ping in League of Legends has caused concern, particularly as many players have hijacked its use to make it toxic. Riot will therefore modify it to prevent people from using it for inappropriate purposes in game.