The Christmas festivities finally begin on Fortnite! The very recent 23.10 patch brought its share of frosty new features, including the big return of winter gifts to be unwrapped every day for two weeks. Until January 2, 2023, you will therefore have gifts to unpack, to collect a total of no less than 17 free cosmetic items !
How to get to the cozy chalet?
To go to the Cozy Chalet and open your daily gifts, follow the guide!
Click on the snowflake at the top of the screen from the main menu, next to the "Battle Pass" button.

Press the "Enter" button in the right corner of the landscape.

You are in the cozy chalet! All you have to do is select gifts from the left or right pile to savor the magic of Christmas.
What's in every gift?
Like every year, the pairing of each gift is fixed. That is to say that each gift package contains a well-defined cosmetic object.
You will find below the correspondence between each gift package and the available items. Thus, you will be able to "select" in advance the gifts opened as you go.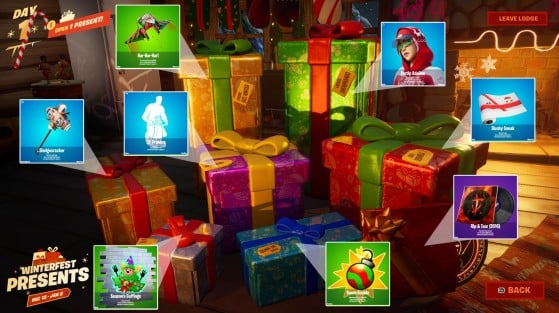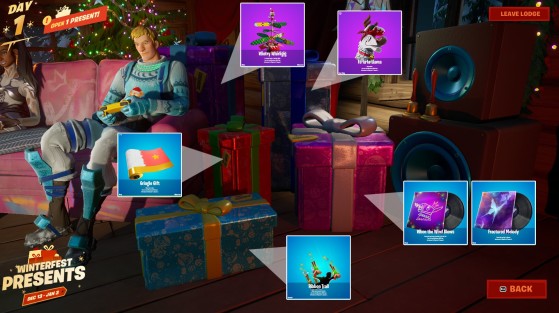 We owe the content creator MLL one of the very first "cartographies" of winter 2022 gifts. If you are looking for a particular item, all you have to do is choose the corresponding gift package.
If you miss a gift opening day, just come back any time before the Winterfest ends (January 3rd) and open them. As in previous years, some of the most generous items (the two exclusive skins) will not be able to be opened among the first gifts.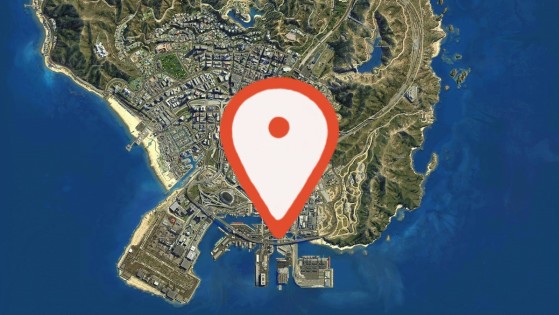 Explore the maps of your favorite games with Geoguessr sauce? It is now possible thanks to this duo of developers who have given everything to allow players to show their knowledge of geography on their favorite maps!