If you've played The Witcher 3, you may remember a passage where Ciri evokes a city with a multitude of lights... Actually, it was an easter egg teasing Cyberpunk 2077, the new CD Projekt Red game.
It would have been weird to see Ciri directly in Cyberpunk as an NPC, but a reference is actually being placed in the futuristic game.
How to get the Ciri Easter Egg
In order to make Ciri's easter egg appear in Cyberpunk 2077, you must meet these 3 prerequisites:
Don't rush the beginning of the game at the risk of missing it,

Choose the Corpo life path because the easter egg only appears during the Corpo Life Path intro.

Wait until you get to the Corpo office (Arasaka Office)
After you've talked to Mister Jenkins, you'll need to go to the Arasaka Office and check the computer.
Once seated at the desk, open the drawer on your right: a copy of Retro Gamer magazine will be inside and Ciri will be on the cover! The Witcher 3, on this cover, is the "game of the month".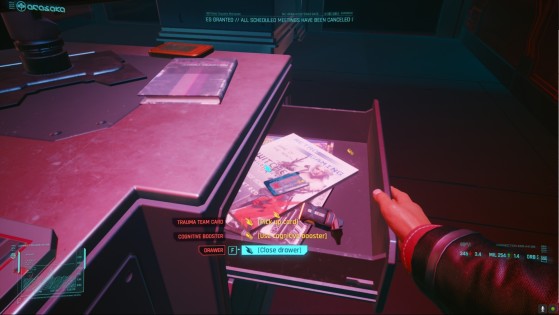 It's therefore a small easter egg but still a pleasure to see. Maybe Cyberpunk has other easter egg in reference to The Witcher 3? Feel free to mention them in the comments if you spot any.