This holiday season, a new series of challenges is available in Fortnite. These new quests, under the name of Operation Snowfall, will reward you with
The latest objective is to Catch a Snowy Flopper. This one is easy enough, so here's what you'll need to do.
The Map
For this challenge, we advise you to find a location with several features:
Surrounded by snow

Several schools of fish

Fishing tools — harpoon or rod — easily available
The location marked below is ideal. Land in at the building located on the island, collect your fishing equipment from the house or the pontoon next to it, and then peruse the many schools of fish around the island.
Remember to report to Snowmando to pick up the quest!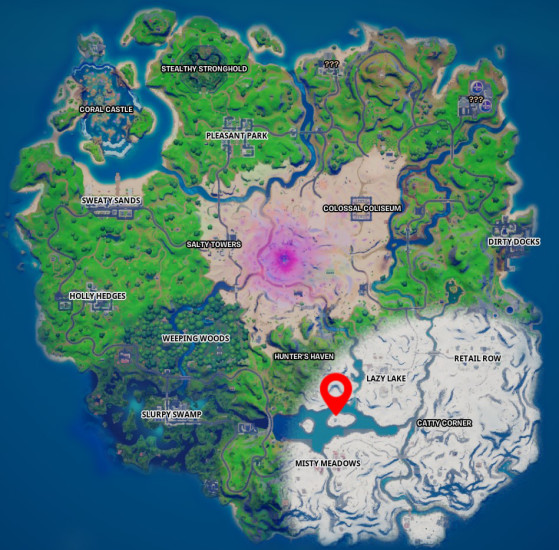 The Snowy Flopper freezes your feet when eaten. This effect is great for moving faster, but be warned, it's not easy to control!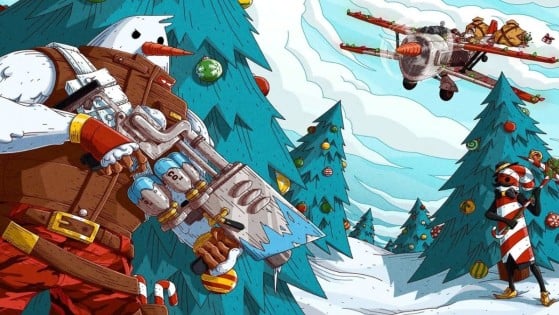 Fortnite's big Christmas event is called Operation Snowdown, and you'll unlock two skins for free, along with massive amounts of experience. We give you all the tips to succeed in the winter Battle Royale quests!