This challenge is part of Fortnite Season 5's Week 7 Challenges, and you'll have to to visit three wooden houses in Slurpy Swamp.
These houses aren't in the central factory, but in the swamp that surrounds it. There are a good half dozen of them in the area, and you should have no trouble completing this challenge.
Where to find houses in Slurpy Swamp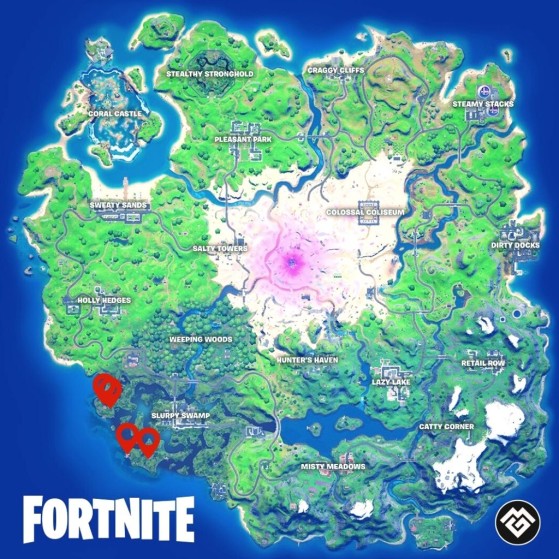 Slurpy Swamp houses — which are more like ruined shacks — are easily spotted from the Battle Bus thanks to the rusty sheet metal roofing. All you have to do is land on the orange stains that dot the swamp, then return to the houses to complete your quest.
More than usual, you'll need to quickly arm yourself with a weapon to survive.
Note that the challenge stipulates that all three houses must be visited during one single game. This is a trickier challenge than it sounds.
If you are really unsure, there are two solutions:
Play in Team Rumble mode, where you'll meet fewer enemies.
Land away from Slurpy Swamp, get into a vehicle, and pass through each of the houses.
Original content by Romain "Zorg" Becquelin.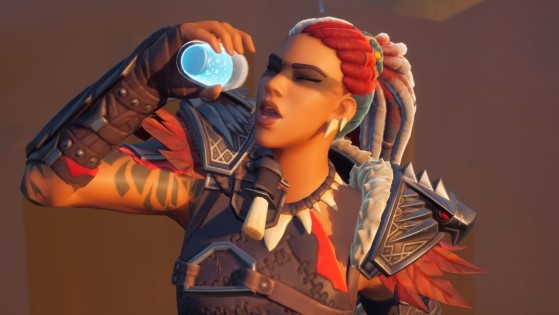 Fortnite Chapter 2 Season 5: Week 7 Challenges
Here's everything you need to know about the new Fortnite Chapter 2 Season 5 Week 7 Challenges and Rewards.