This challenge is part of the Fortnite Season 5 Week 7 Challenges. You'll have to break a total of ten slurp barrels in one or more games.
This challenge is obviously a re-release, and Fortnite veterans will know what those barrels are. For the more casual player, there is a place where these are found in large quantities: Slurpy Swamp.
Where to find slurp barrels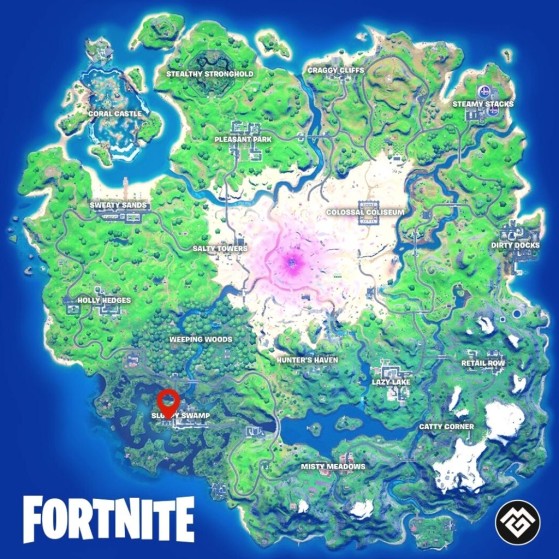 Slurp is this bluish mixture that gives you a shield if you drink it, or if you get it on your body. You'll find many barrels to destroy all over the area. The best place is the terrace facing the central buildings, a little to the west.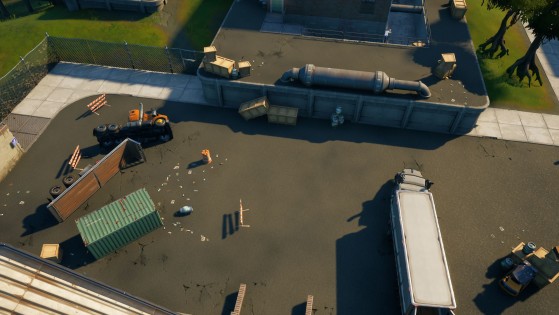 Dozens of barrels are stored in the hangars and on the square,
Note that you may actually find a few barrels elsewhere on Apollo Island. Breaking a barrel will give you some metal and grant you and nearby allied players ten shield points.
During the week following the release of this challenge, Slurpy Swamp will be a highly contested landing site. Many players will be scrambling to make this challenge a success, as well as others that make up the series.
We strongly recommend that you get a weapon as soon as possible to defend yourself.
Original content by Romain "Zorg" Becquelin.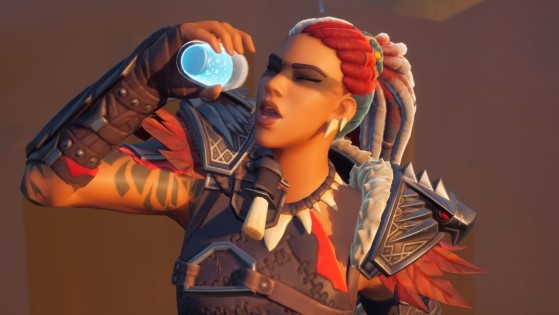 Fortnite Chapter 2 Season 5: Week 7 Challenges
Here's everything you need to know about the new Fortnite Chapter 2 Season 5 Week 7 Challenges and Rewards.