Use three different geysers in the same game, without touching the ground and if possible without spending 30 minutes there? Easy, direction the northeast part of the map because the whole area around the volcano is very rich in geysers.
We recommend this route which revolves around the volcano, using it it is possible to fly directly from one geyser to another without touching the ground and therefore to finish the challenge in a few seconds.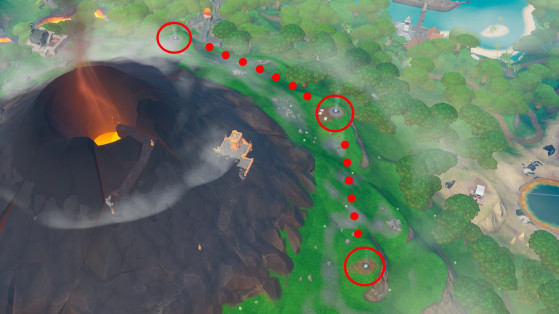 On the other side of the volcano, this other road is even easier: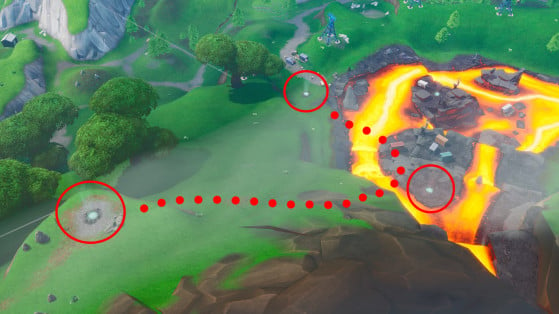 Otherwise, simply walking around the jungle/volcano area should allow you to complete the challenge in a few minutes.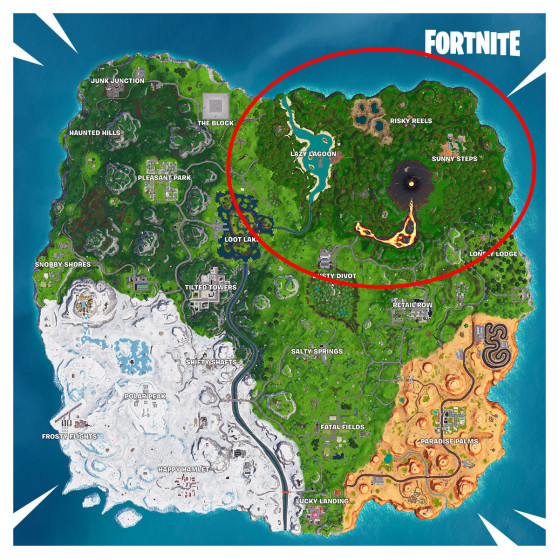 Good luck for your challenge!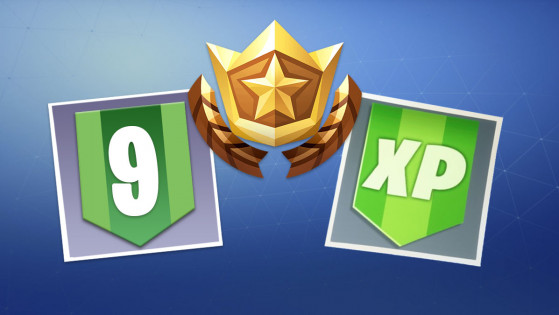 The challenges of week 9 of Fortnite season 8 are available! This week to advance in your combat pass you will need to land at 5 different places, dance in three places and use 3 geysers without falling back to the ground.
Written by Augustin "TheGreatReview" Héliot. Translated from French by Millenium.us.org.