Take Ivern, mix him with Kha'Zix, and you'll have a pretty good representation of who's Par'Xzi. According to leaks that are both spreading on Twitter and Reddit, he's the next champion to join League of Legends.
There is no confirmation yet that this leak is a reality or not, which means this news should be treated cautiously.
Some Void champions such as Kha'Zix and Kai'Sa have a mechanic that revolves around 'evolution', and it appears that Par'Xzi is following this logic. It seems that he mixes this evolution property with an ability kit that is close to Ivern's.
Level 1: Par'Xzi can "overtake" Wolves and Raptors after a channel to gain permanent kit based around them (Wolves: he becomes mele, Raptors: he becomes ranged)
Level 6: Par'Xzi can "overtake" Krugs, Gromp or Scuttle after a channel, permanently changing his abilities to suit a damage type (Krugs: AD, Gromp: AP, Scuttle: Tank)
Level 11: Par'Xzi can "overtake" Brambleback or Sentinel, permanently adding additional effects to his abilities. (Brambleback: more damage, Sentinel: more utility.)
Level 16: Par'Xzi can "overtake" Dragon or Baron Nashor (it works like the Eye of the Herald, meaning his team must kill it) permanently adding additional effects to his abilities (Dragon: additional AoE on certain abilities, Baron: additional Singel Target Effectiveness)
We don't have that much information on Pra'Xzi's complete abilities kit since the leaks only reveal this mechanic about him, but it's not crazy to imagine that he can only "overtake" jungle monsters once at each of these levels. Otherwise, he would only be a 'better' copy of Ivern, which doesn't suit Riot's philosophy to always implement new and unique champions.
If the leaks are correct, it means that this new champion could possibly have 24 different abilities kit.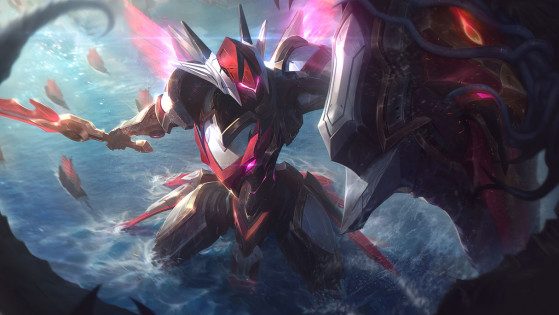 Following Aphelios' release, we were expecting a new juggernaut to be added in League of Legends. Brace yourselves, because Sett, the Ionian Boss, is coming!