Prestige edition skins distribution
Riot's team has revealed how they choose which League of Legends champion will receive a prestige skin. Several criteria are studied. Is the skin suitable for the champion's theme? For example, a prestige edition Brand could not work because of its flames. The popularity of the champion is also to be taken into account, but Riot has assured that in the future they will try to make skins for much less played champions (a prestige edition skin for Urgot, one can only dream). And finally, of course, has the champion in question ever had a prestige skin before?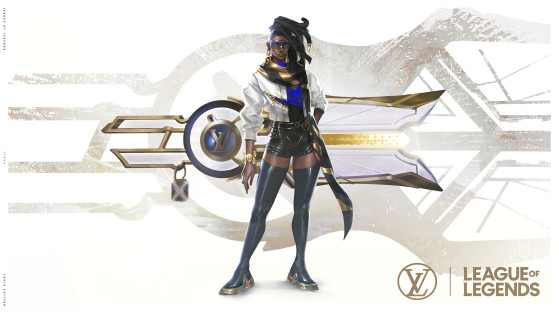 Riot also makes the difference between legendary skin and prestige skin. Where a legendary skin aims to completely change the way a character is seen (graphics, animations etc.), a prestige skin, on the other hand, aims to produce rarity by adding more prestigious textures.
"I'd also like to call out that we are still experimenting around with a few different selection methods and executions and will update players as our approach evolves. With only just over a dozen of them out in the world, it's still a new product for us, and we learn more about it with each release." explains Iamcarlos, Chief Creative Producer of skins.
Missions & rewards in TFT
Many players have wondered why there is an XP gap between Tier 10 and Tier 11 rewards on Tactical Combat. The answer is quite simple: Tier 11 is a "bonus" for players who play a lot of TFT, but after many complaints, the XP required to reach it has been decreased from 20,000 to 16,000.
Others have complained about the nature of the missions, for example "do 3 rated games". On this subject, Riot replies that there are two kinds of missions: those that give players extra rewards such as taking objectives or making a specific number of eliminations. The other kind seeks to motivate players to try new game modes, and that's why the rewards are lower (blue essences for example).
"In short… our hope with a mission like "play three ranked games" is that we can give you a nice reward if you decide to give ranked (or something else) a try, without setting the reward so high that you feel like you have to play." explains Xenogenic, Head of game design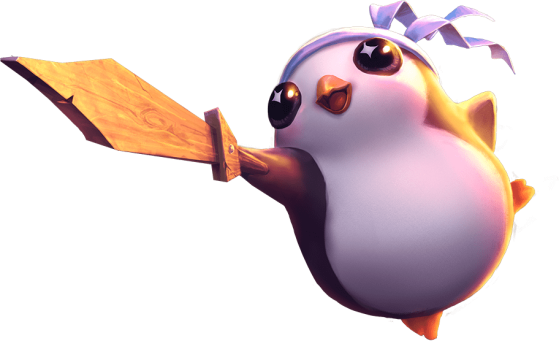 Update on ARAM
Here Riot PopCorner, the associated Game designer, enlightens us a little bit more on the addition of new mechanics for the League of Legends' ARAM game mode.
"Most of the changes only last for the duration of an event, but we will also try to include a few small things that could become permanent in ARAM. "
It is not clear when the major events will take place, but there is a good chance that ARAM will undergo some changes this year.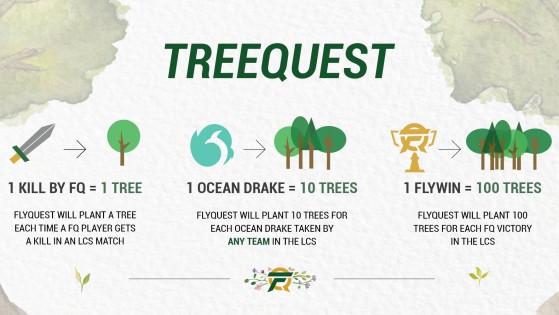 lolesports
FlyQuest have launched a Go Green initiative, aiming to plant trees and act for the planet. Different objectives transform their LCS performances into donations to the One Tree Planted organization.