Activision Blizzard are a titan of the video game industry, with nearly 10,000 employees and a modest $7.5 billion income in 2018.
Now, the company has just reported its results for the fourth quarter of 2019. Despite a better-than-expected year-end, last year's total revenues show a decline from $7.5 billion to $6.49 billion.
Let's start with some figures...
Here are some of the highlights from the balance sheet.
Blizzard has 32 million active users per month.

The Overwatch community has surpassed 50 million players globally.

Activision has 128 million active users per month.

King generated $503 million in revenue in the last quarter.
Things to remember...
Revenues in Q4 were $1.99 billion, above expectations of $1.81 billion.

Nearly 70% of Activision Blizzard's 2019 revenues will come from subscriptions and micro-transactions.

Call of Duty reached more players and in more countries than ever before.

The launch of its mobile version is considered one of the company's biggest successes.

In Q4, the advertising business for the King branch increased by 80% compared to the same period last year.
Important franchises
Highlights concerning the group's main franchises.

With cross-platform play, downloads have risen sharply.

Call of Duty Mobile exceeded 150 million downloads.

$1.43 billion in net revenues for the last quarter.

World of Warcraft ended the year with a Q4 active community more than double that of the second quarter.

Revenues are up sharply.

With the controversial release of Warcraft III: Reforged, it will be interesting to analyze the first quarter 2020 data.

Launch of the Nintendo Switch port of Overwatch.

50 million players since the launch of the game.

Return of the Overwatch League in February, with 20 teams around the world.

Launch of the new expansion, Descent of Dragons.

Strong increase in the number of players over the period.

Increase in sales (in-game purchases and merchandising).

Diablo Immortal (mobile version of Diablo) is expected to begin deployment in mid 2020.
Infographics
All data released by Activision Blizzard for Q4 2019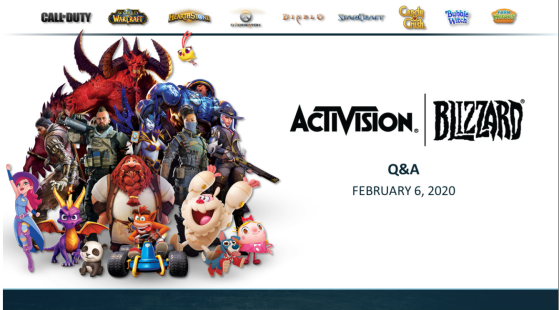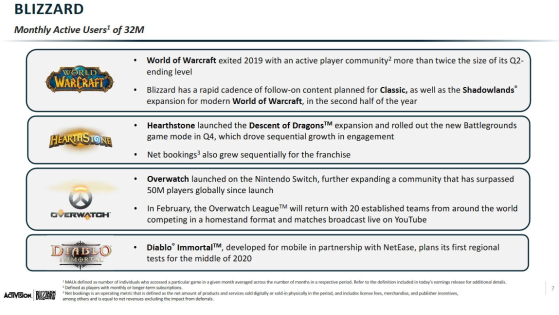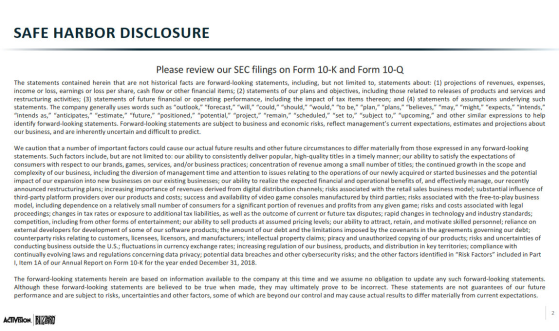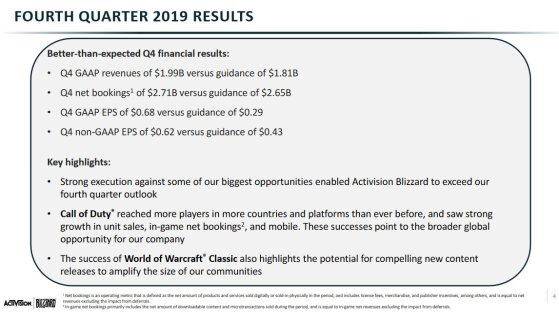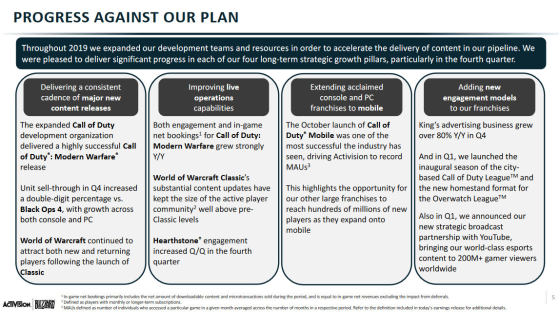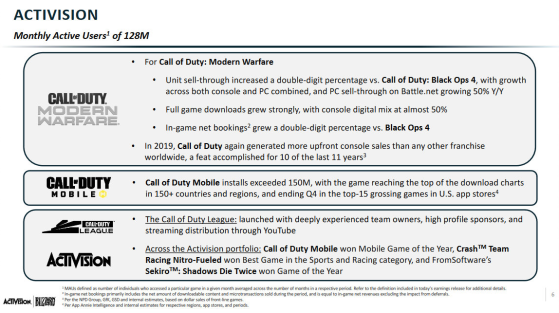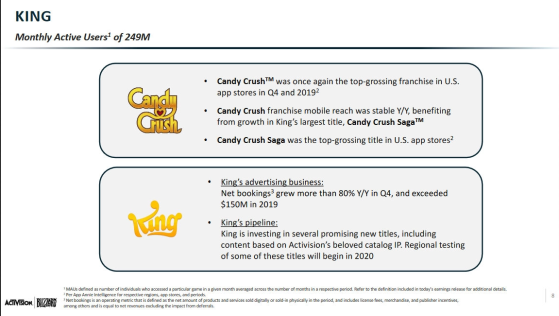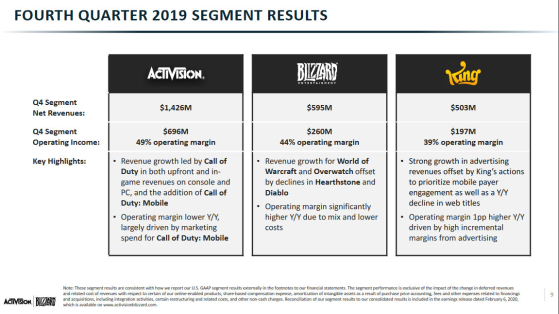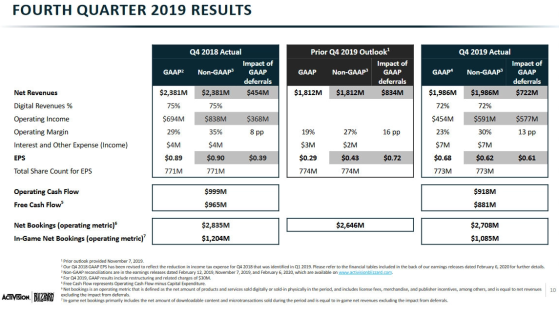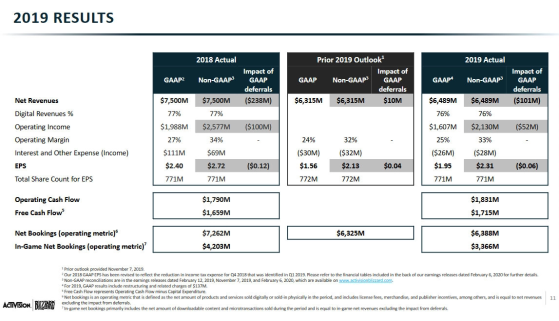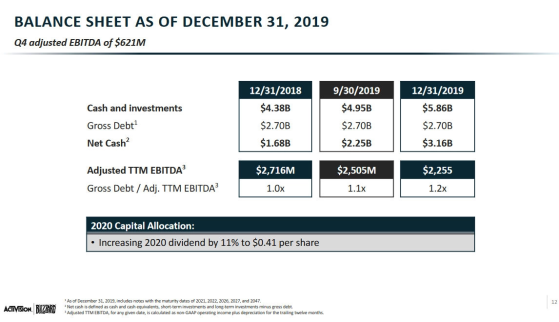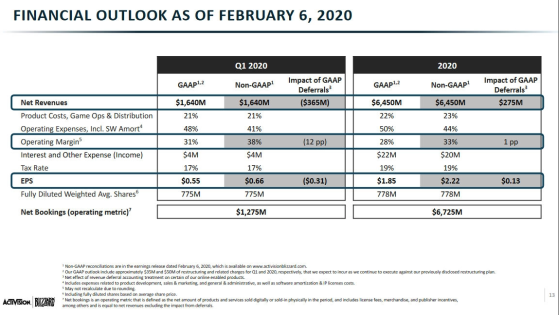 Finally, for the number crunchers out there, you can also find all the financial results released by Activision Blizzard right here.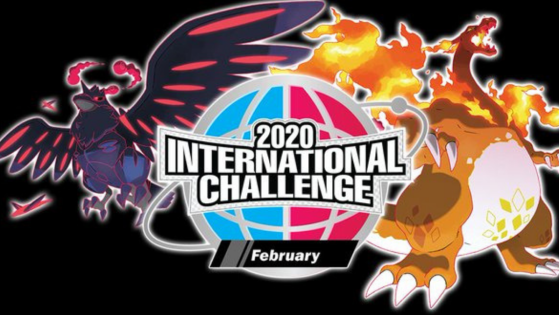 As every month, an online competition is available on Pokémon Sword and Shield. Today, the February challenge has been announced.