Photo courtesy of Riot Games.
Barely back on the competitive scene of the League of Legends European Championship after his military service in the Greek army, Konstantinos-Napoleon "FORG1VEN" Tzortziou announced today on Twitter his willingness to step down from the roster of his current team, Schalke 04.
FORG1VEN pretends that his decision comes from the fact that he can't find any common ground with his team. However, his tweet could be seen as passive-aggressive — notably when compared to Schalke 04's response.
FORG1VEN is well-known for his cocky attitude and his unsportsmanlike conduct already cost him to be fined $1,000 by Riot Games in 2014.
It remains to be seen if the two parties concerned will be able to reach an agreement. In the meantime, Nihat "Innaxe" Aliev is getting promoted from Schalke 04's Academy team to their LEC roster, and will replace FORG1VEN for their two Week 4 matches against Rogue and G2 Esports.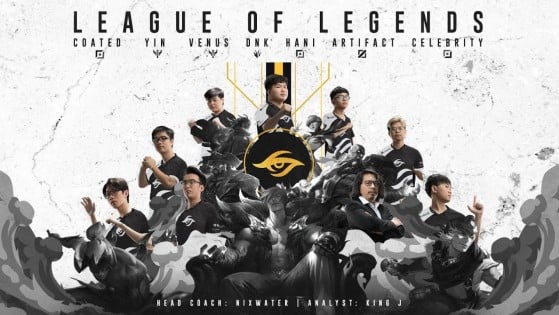 lolesports
Globally renowned for their Dota 2 roster, Team Secret are entering Summoner's Rift with a brand new lineup. The team will take part in the Vietnamese Championship Series (VCS), having acquired Worlds 2019 participants Lowkey Esports.