Photo courtesy of Riot Games.
The League of Legends Championship Series continues with Week 4, and no team has yet been able to stop the Cloud9 win streak.
Zven and his teammates are now counting their eighth victory in a row, and continue to gain a considerable lead over the other teams. Directly benefiting from Immortals' mixed results, FlyQuest joined them in second place thanks to a double victory this week. However, they're still three victories behind Cloud9...
Dignitas, Golden Guardians, and Team SoloMid are now battling to earn the right to be on the podium. 100 Thieves, Evil Geniuses and Team Liquid are still struggling to join the middle of the standings, with Counter Logic Gaming still seem unable to find another victory...
The competition was fierce this week, and things have changed in our power rankings...
Based on statistics, relativity, but also on our own instinct, the following rankings are only taking Week 4 into account. They are obviously destined to evolve along the season.

1 — Cloud9
Week 4 Score: 2 - 0
Previous Ranking: 1 (=)
Streak: 8 Wins
Cloud9 go one more week undefeated and we're really starting to wonder if there is any team capable of unthroning them.
Barely contested in their match against TSM, C9 pocketed an almost easy win, supported by four Drakes and a 13k gold advantage. Once again, Jesper "Zven" Svenningsen was on fire, ending the game 6/0/6.
However, this game was nothing compared to their match with Evil Geniuses — which was more proof of their total dominance over the LCS. 22 kills, a 16k gold lead, and only five deaths conceded — C9 once again taught a lesson on how to play professional League.
First place in our power rankings for four weeks already, Cloud9's superiority is still unquestionable.

2 — FlyQuest
Week 4 Score: 2 - 0
Previous Ranking: 5 (+3)
Streak: 2 Wins
FlyQuest keep going up and down in our rankings because of their inconsistency. After terrible results last week, they managed to pull off a double, propelling them back to the top of the table.
Their first match against TSM was a real test. The two teams were neck-and-neck in a 47-minute long game, and FlyQuest owe their victory only to a very slight advantage over their opponents.
35 kills, almost all turrets down, and a very little 2k gold advantage — the match was incredibly tight. FlyQuest needed four Drakes, a Soul and two Elder Dragons to eventually prevail.
Let's face it, in comparison, their match against 100 Thieves was completely one-sided. FlyQuest only conceded one kill and one turret while taking down their opponents in 30 minutes.
FlyQuest end Week 4 with a score to make up for their debacle of last week. As a consequence, they're going back up in our rankings.

3 — Immortals
Week 4 Score: 1 - 1
Previous Ranking: 3 (=)
Streak: 1 Loss
Week after week, Immortals demonstrate their ability to belong to the leading pack.
They started the week by dominating Team Liquid in a 33-minute long match that felt completely one-sided, from beginning to end. While Liquid managed to contest several objectives during the mid-game, it was clearly not enough to stop Immortals from taking the win.
Their match against Evil Geniuses was the total opposite. Immortals felt completely unsettled by Daniele "Jiizuke" di Mauro's LeBlanc — who secured half his team's kills. With a 12k gold lead, four Drakes, an Elder Dragon buff, and only one turret conceded, Evil Geniuses dominated Immortals.
While their mixed results this Week directly allowed FlyQuest to come back in second place, Immortals still deserve their place on the podium.
However, Dignitas, Team SoloMid and Golden Guardians are hot on their heels, and it would only take one loss to make them fall into the standings...

4 — Golden Guardians
Week 4 Score: 2 - 0
Previous Ranking: 7 (+3)
Streak: 3 Wins
Golden Guardians pocket their first double of the season — and the LCS rookies prove to us once again that the era when they were at the bottom of the table is now over.
For their first match of the week, Golden Guardians hardly managed to refuse Counter Logic Gaming their second victory. While we could have expected the match to be one-sided, especially considering CLG's current weakness, the reality was quite different.
As usual Golden Guardians played a very strong early-game, securing both First Blood and First Tower bonus, but they struggled to translate this advantage into mid-game power.
At the outcome of this 26 minutes long match, Golden Guardians took the win but it just feels like this game should have been an easy one — and it really wasn't.
We were expecting Dignitas to be their real adversary this week, and once again our speculations eventually came wrong.
Golden Guardians obliterated Dignitas out of the Rift, destroying each inch of their base until the last smash on their Nexus. The rookies took on the veterans, and they won hands down.
We were expecting a lot from Golden Guardians after they'd gone up in our rankings last week, and a tiny mistake would have been enough for them to lose their high placement. With such a score this week, they can only go up.

5 — Team SoloMid
Week 4 Score: 0 - 2
Previous Ranking: 2 (-3)
Streak: 2 Loss
After two perfect weeks, Team SoloMid seem to be reproducing their terrible start. However, considering their opponents, it's pretty hard to blame them.
Once again, Cloud9 left no room for mistakes, and TSM were completely unable to find a way to victory. With six kills secured, they managed to record a better score than the other team that faced the leaders, but in the end, the result was the same. Six kills, one tower a 13k gold disadvantage, four Drakes, a Baron, and only one tower conceded.
Pumped up with four Drakes, a Nashor buff, and their gold advantage, Cloud9 methodically erased TSM from the Rift — and it feels like the latter never stood a chance.
While their previous match was completely one-sided, TSM fought a hard battle against FlyQuest. With 35 kills total in a 47-minute long game, this incredibly tight meeting was filled with skirmishes, each team constantly regaining the upper hand after losing it seconds later.
Both teams' scores were quite even, but FlyQuest managed to secure four Drakes, two Elder, and one Baron — which eventually allowed them to initiate their last push. TSM couldn't defend, but their loss was definitely honorable.
Since they lost against two of the leading teams, TSM are going down in our rankings. Their reputation, as well as theirs of their opponents, is the only reason why their fall isn't as hard as it might have been expected.

6 — Dignitas
Week 4 Score: 1 - 1
Previous Ranking: 6 (=)
Streak: 1 Loss
Dignitas end the week with mixed results. While they had an incredible start to the season, they suffered a heavy blow last week, and they're now staggering.
Let's face it, Dignitas' loss over Golden Guardians was a real surprise and, moreover, a disappointment. The LCS veterans were expected to perform in that match — but they didn't.
After a very contested early-game in which they conceded the First Blood and the first Drake, Dignitas managed to take the upper hand in their match against 100 Thieves.
However, their victory wasn't obvious at all since they only snatched it with a 5k gold advantage.
Overall, Dignitas faced two opponents against which they were expecting to take two easy-wins. The simple fact that they didn't manage to grasp full victories on these ones is telling.
Dignitas are keeping their rank this week, but don't misunderstand this for proof of their success. They were less bad than the other teams below, and clearly not better.

7 — Team Liquid
Week 4 Score: 1 - 1
Previous Ranking: 9 (+2)
Streak: 1 Win
Mads "Broxah" Brock-Pedersen finally made his Team Liquid debut, and while they are still clearly looking to hit their groove, the team seems to have gotten a second wind.
Team Liquid started this week with a quite disastrous match against Immortals. Overall, Liquid seemed yet unable to find their cohesion, and while we can't really blame him for that, Broxah's underperformance played a key role.
From a macro perspective, Liquid managed to secure several objectives, including two Drakes and three turrets, but in the end, they were unable to prevent Immortals from snowballing and crushing their Nexus.
On the other hand, their match against Counter Logic Gaming was a mere formality. Liquid only conceded one kill while securing fifteen of them, then proceeded to speedrun the match, eventually taking down CLG in 23 minutes.
This victory seems to be the boost of confidence Liquid needed to restore their hunger. Their reputation, as well as the arrival of Broxah, help them going up in our rankings. We can only hope that they will continue doing so...

8 — Evil Geniuses
Week 4 Score: 1 - 1
Previous Ranking: 8 (=)
Streak: 1 Loss
Evil Geniuses sprang a little surprise this week, but their victory was quickly outshined by their total loss to Cloud9.
No one actually expected Evil Geniuses to defeat Immortals, but they actually did. However, while their victory was clearly one-sided, it doesn't feel like they really performed in this match. Once again, EG seem to be benefiting from their opponents' weakness instead of really being better.
Against Cloud9, Evil Geniuses were absolutely dominated, but it's difficult to judge from their level knowing the fact that they were facing a team that is undefeated so far this season.
While they actually manage to take on leading teams, EG still can't be considered anything other than a bottom team.

9 — 100 Thieves
Week 4 Score: 0 - 2
Previous Ranking: 4 (-5)
Streak: 3 Losses
Demolished by FlyQuest and beaten by Dignitas, 100 Thieves are tasting their first week with no victory since the beginning of the season.
While their game against FlyQuest clearly felt like a no-match, 100 Thieves managed to play better when facing Dignitas. However, the Thieves are clearly underperforming this week. This, added to their current position in the standings, speak volumes.
To preserve their placement, 100 Thieves had to prove a lot and these two losses only comfort our decision to make the fall into our rankings.

10 — Counter Logic Gaming
Week 3 Score: 0 - 2
Previous Ranking: 10 (=)
Streak: 3 Losses
After a short revival last week, Counter Logic Gaming are in turmoil again.
While they got absolutely obliterated by Team Liquid, they managed to stand up to Golden Guardians. However, CLG are nevertheless adding two new losses to their score.
At no point did CLG prove to us that they were in a position to improve their situation. Until they manage to do so, their status as the bottom of the rankings CLG at no time did they prove to us that they were in a position to improve their situation. Until they manage to do so, they remain bottom of the pile.
Do you agree with our power rankings? Have we misplaced a team? Feel free to drop a comment in the section below!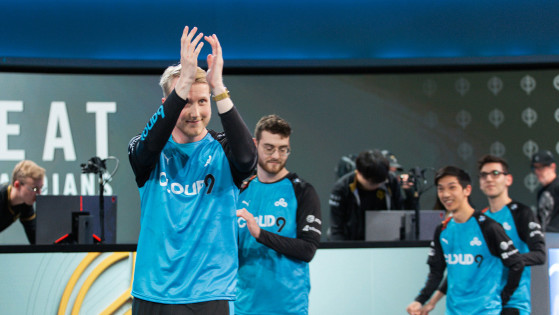 lolesports
Cloud9 proved they were the best LCS team, defeating FlyQuest in a clean sweep. It also meant they ended Playoffs with just two losses on their record.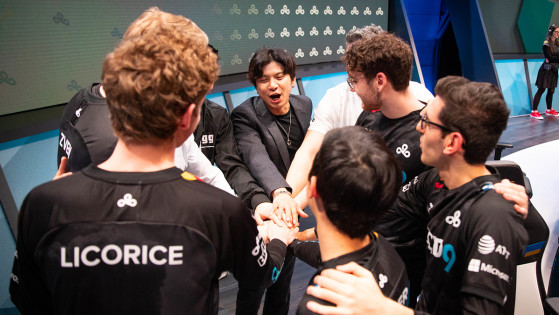 lolesports
Week 3 of the LCS Spring Split just ended, which means it's time for us to deliver our power rankings. Who shone brightest? Which team is currently the best?