Korean League of Legends star and T1 midlaner Lee "Faker" Sang-hyeok, member of the organization since February 2013, has renewed his contract with the current LCK champions for another three years — the maximum allowed by Riot Games.
After seven years of competition, including three World Championship titles (2013, 2015 and 2016), two MSI trophies (2016 and 2017) and eight LCK championship medals, Faker also becomes part-owner of T1 as part of the deal,
The organization has been his one and only professional team since his debut alongside Bae "Bengi" Sung-woong and coach Kim "kkOma" Jeong-gyun in Spring Split 2013.
With this new deal, Faker joins a very small list of professional players who have become shareholders in their teams since last year.
In October, Soren "Bjergsen" Bjerg had initiated a shift in favor of players with three or more consecutive years of seniority at TSM, with the possibility for each player to claim shares in their own organization.
"T1 is thrilled to have Faker on its roster for the next three seasons. Since T1's inception, Faker has been the cornerstone of our team's success and his undying passion for this organization will continue to drive us forward now that he is a part-owner of T1 Entertainment & Sports." explains Joe Marsh, CEO of T1, to ESPN.
"Even after Faker's retirement — whenever that may be — he will begin the next chapter of his legacy in a leadership role with T1, helping to mold the next generation of elite esports athletes" added the director of the team in his press release.
Towards a "happy end" for the greatest
Since the promotion of two American stars — Bjergsen at TSM and Sneaky with Cloud9 — to the status of co-owners, a new way out is now opening up for players in the twilights of their careers, and who have been the architects of their teams' successes for years.
Through his new position as a shareholder in T1, Faker illustrates better than anyone this range of athletes who focus on vital brand values, behind a reputation as a player that is already well established.
For the teams, these contracts are likely to flourish in order to ensure the replacement of senior players, without tarnishing the image of the organization in the eyes of the public — while keeping control of the image of a key figure in the game.
For Faker, the "after" is already in the pipeline. According to his comments on Korean television, the blank cheques from foreign teams have not changed anything.
After penning this deal, the 23-year-old midlaner said: "I'm honored to become a part-owner of T1 and look forward to working with the leadership team beyond my playing career. I love this team and am proud to help mold the future of this organization."
Faker and T1 are currently tied for second place in the LCK Spring Split 2020 standings, with three wins and one loss. The defending champions will take on championship leader DragonX on Wednesday, January 19 at 3AM (PT).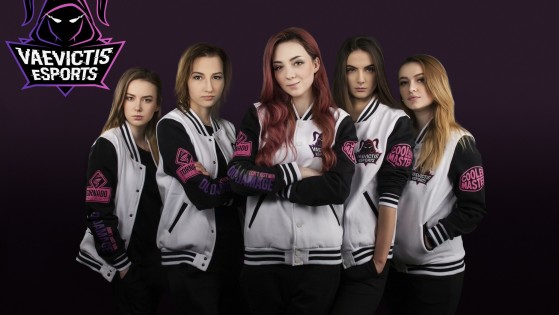 lolesports
Vaevictis eSports will not participate in the LCL, the Russian League of Legends tournament, this year. Judged to be too weak, the team will be replaced for the Spring Split 2020 by another squad, CrowCrowd.