Since the beginning of the season, a mode appeared to be in preparation, but wasn't available. In the new battle pass lobby for Chapter 2 Season 2 of Fortnite, you can now click on the computer on the right and take part in the faction war: the Spy Games.
Fight for your clan, Shadow or Ghost, and unlock in-game upgrades or "technologies". These will then be used in the operations games and offered as choices during your game. You can switch factions at any time to take advantage of the other upgrades.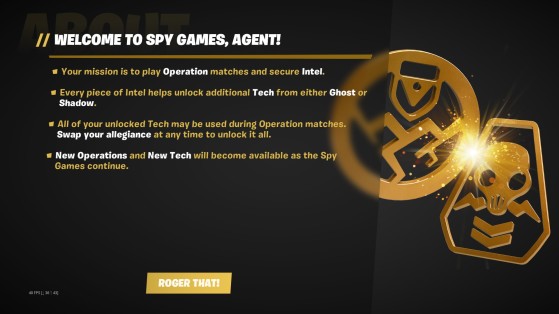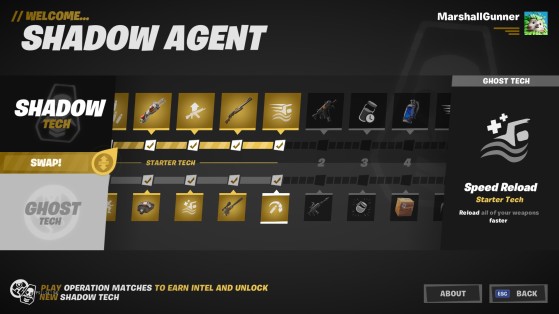 The game mode — which may change over time — is for the moment Operation: Dropzone. The mode is played 20 vs 20 and is described as follows: Jump into Operation: Dropzone! Earn to unlock upgrades to use in the Spy Games, and, of course, test out all of the new Tech.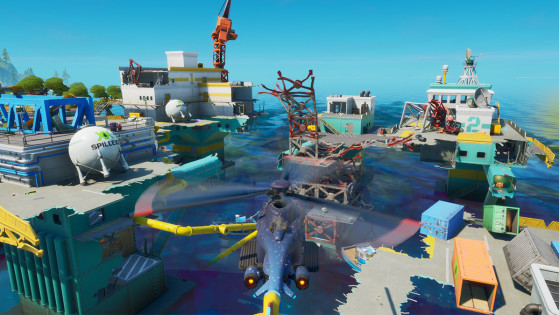 If you've been playing the game since update 12.20, you may have noticed a change: a big explosion took place on the Rig!