While the organization crosses a complicated split — it sits at the penultimate place tied with Dignitas and Golden Guardians with a 6 - 9 score — Yiliang " Doublelift " Peng also seems to be in an off-peak period of his career. The player had even decided to stay on the bench before the start of the seventh week of competition due to a "significant drop in motivation", only to return the following week.
On Saturday, the team once again tasted defeat by losing to Evil Geniuses. This didn't prevent the ADC from crossing the symbolic bar of 1500 kills on the competitive circuit.
He is the first LCS player to reach this figure. He is closely followed by Jason " WildTurtle " Tran (ADC of FlyQuest) with 1478 eliminations and Søren " Bjergsen " Bjerg (Mid Laner of Team SoloMid) with 1339 eliminations.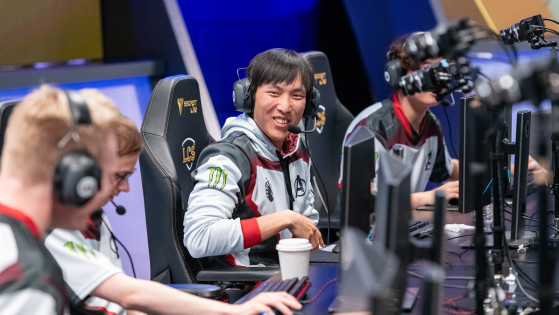 lolesports
"I'm back. The expected return of the American veteran comes after Team Liquid's defeat against the last team in the standings this weekend, despite the good impression left by his replacement.