Photo courtesy of Riot Games
With week 6 ending with G2 Esports claiming the first place of the League of Legends European Championships Fnatic and Origen are still both in the race for the top of the rankings.

1 — G2 Esports
This week, G2 Esports decided to start the online format with a bang, putting a smile on some viewers' faces with a Taliyah and Ziggs in the botlane. Toplane, worried about falling behind also saw some fun picks with a Neeko. Confidence overflowing for the team as they cruise on the LEC top 3. Now guaranteed to access the playoffs they face Schalke 04 and Misfits Gaming this week.

2 — Fnatic
With the exact same opponents than G2 Fnatic tried to be creative with a Sett as support and won both matches without much trouble.
They play MAD Lions and Team Vitality this week. They are well-positioned for the top 2, but let's remember that the MAD Lions have already beaten them once this season surprises could spring!

3 — Origen
Origen had a slightly easier week to negotiate with Team Vitality and SK Gaming as opponents.
Next week, they must be vigilant to try to get the top 2, they face Excel and the MAD Lions. Whatever happens, in case of a tie between Fnatic and Origen, we will have a tiebreak between the two teams which should offer us a great show just before the playoffs.

4 — MAD Lions
This week, MAD Lions carried out the best possible operation at the end of the season. Not only do they eliminate Excel and qualify for the playoffs, but they also get past Rogue and Misfits and even approach the top 2.
This young team therefore seems to be handling the pressure of this end of segment very well, no doubt helped by the matches without an audience. This week, they face Fnatic and Origen, so they can still hope for a top 2 but the fight will be tough.

5 — Rogue
Playing Fnatic and G2 Esports in the same week was probably not the easiest and the two defeats therefore seem logical. They tried to respond with some good teamfights against the LEC's big guns but were generally unable to do anything. It will therefore be very hard for Rogue to make a place in the top 2 but a top 4 is still possible.

6 — Misfits Gaming
While some teams seemed to be boosted by the first week of online competition, Misfits seemed completely devastated. The team was beaten by Schalke 04 and a direct competitor, MAD Lions. If their performance during the previous 6 weeks was a very good surprise, this eighth week of competition could well cost them a lot.
Indeed, considering the importance of a top 4 in the playoffs with the new format, these two defeats put Misfits in a dangerous position.

7 — Excel Esports
For the first time since the beginning of the season, Excel Esports did not finish a week on a score of 1-1. The only problem is that it is in the wrong direction, they lose both their games (against big opponents, however: Fnatic and G2 Esports).
Result of the races: they are eliminated from the playoffs and stuck in a disappointing seventh place.

8 — Schalke 04
Playing online seems to give wings to Schalke 04 who won against Misfits and Vitality this weekend. Playing against the German club becomes a real trap given the consequences of their victory against Misfits Gaming.
Despite being eliminated, Schalke 04 are officially a big threat for any team fighting for their ranking in the top 6.

9 — SK Gaming
At no time did the German club really appear to be a serious contender for the European tense season. SK Gaming simply failed to find winning recipes with a squad too small to cope with the level of competition.

10 — Team Vitality
Same observation as for SK Gaming, Vitality did not reach the level of the LEC, one positive thing: they managed to claim a win this split.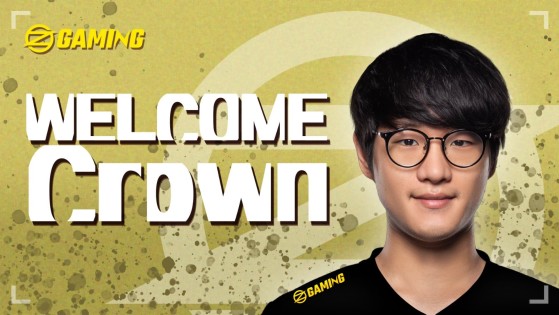 lolesports
After two years spent in the LCS with OpTic Gaming and CLG, former world champion Lee "Crown" Min-ho has returned home to play for OZ Gaming, a team competing in Challengers Korea.