Photo: @EsportRw
On March 24, Rogue Warriors, a Chinese team playing in the LPL, dismissed their jungler Wang " WeiYan " Xiang, due to allegations of matchfixing.
The club's investigation found that WeiYan had broken the rules of the league in a big way during the LPL Spring Split. The organization had no choice but to terminate the player's contract.
The organization applies a policy of zero tolerance on the subject and is committed to carry out an in-depth investigation to know the ins and outs of this case.
"Even after a year of repeated reminders and warnings, some still chose to ignore the rules which led to severe consequences. We will also further conduct deep internal probes and we are vowing to root out anyone that has directly or indirectly participated in violations."
After the sanction of the club, comes that of the league — and it is not tender. The jungler is banned outright from any competition and even banned from streaming or participating in any League of Legends related stream for a period of two years. He will be able to return on the pro stage on... March 27, 2022.
League officials also believe that Rogue Warriors has their share of responsibility in this matter: "In addition, esports clubs have thr responsibility to ensure that their stakeholders (including the coaches, players, investors and managers) uphold the rules. The RW club team was issued a severe warning with a fine of 3,000,000 RMB (423,687.50 USD equivalent). "
Riot Games has never been soft when it comes to cheating. Last year, the entire Dragon Gate team was excluded from the LMS after having committed match-fixing & illegal betting.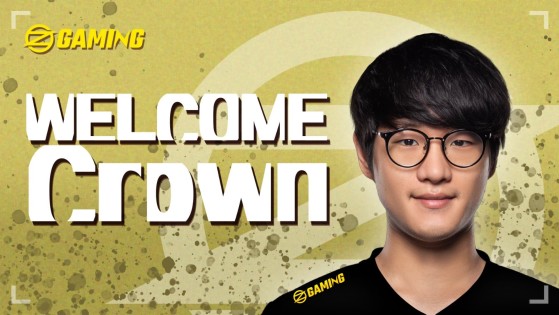 lolesports
After two years spent in the LCS with OpTic Gaming and CLG, former world champion Lee "Crown" Min-ho has returned home to play for OZ Gaming, a team competing in Challengers Korea.