Image courtesy of BMW.
Automobile brands are getting more and more involved in esports, especially in the League of Legends scene. The South-Korean company Kia is one of the official sponsors of the LEC, and the German brand BMW had previously sponsored the EU LCS Summer Finals in 2017.
In last March, Cloud9 had also announced that they had signed BMW as their automotive sponsor.
Yesterday, the German automaker announced on their social media that their sponsorship would extend to four other League teams: FunPlus Phoenix, T1, Fnatic and G2 Esports.
In doing so, BMW is "uniting in rivalry" five of the greatest teams of the League of Legends esports scene. Each one is clearly one of the most iconic organizations in its respective region. The world's champions, the runners-up, the best LCS team, the best LEC team — and T1, the legendary line-up of Faker.
"In the long-term esports will be our biggest footprint," said Head of BMW Brand Experience Shows & Events Stefan Ponikva, "The younger generation, being born digital first, doesn't really care about TV or traditional advertising. Esports is our tool to reach them."
Moreover, if we know pretty well the League side of all these organizations, most of them have also rosters in other esports games such as Counter-Strike, Hearthstone or even Super Smash Bros. Ultimate. It almost goes without saying that securing this sponsorship offers to BMW a golden spot to advertise within the esports universe.
According to Forbes, "BMW will pay each team a low-seven-digits figure annually."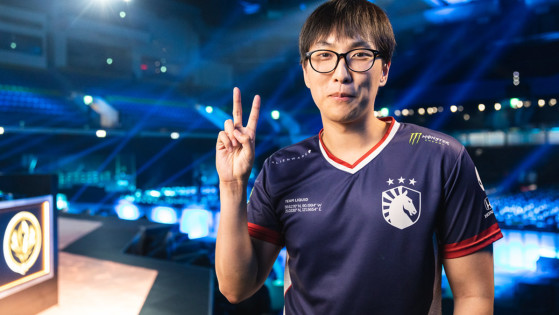 lolesports
After a split in which he clearly underperformed, the future of ADC veteran seems jeopardized as his team is apparently ready to trade his contract.