Travis Scott Astronomical Concert in Fortnite was a true artistic achievement, bringing together more than 12.3 million players from around the world. It's simply the breaking of the record held by another Fortnite concert, that of Marshmello, in February 2019 (10 million spectators).
For about ten minutes, with the help of breathtaking graphic effects, players were able to (re)discover five Travis Scott titles. The rapper has become a huge avatar singing around Sweaty Sands and has literally made all the players travel in his universe.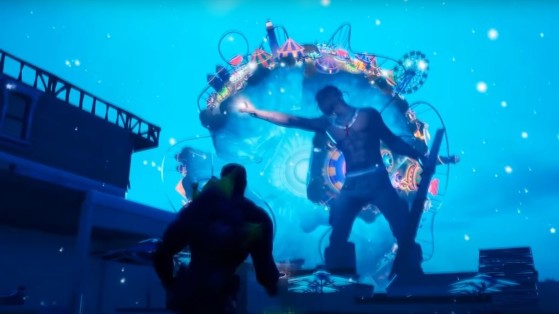 The concert received an immediate standing ovation from the Fortnite community on social networks — who saw it as the most spectacular event in the game's history.
If you weren't lucky enough to be able to attend the first concert, don't panic: there are still performances scheduled for this weekend: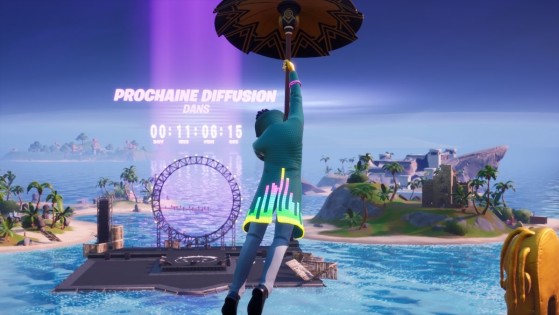 If you venture near Sweaty Sands, you'll be able to see a countdown. It's related to Travis Scott concert that will soon take place in-game.
Pushing (once again) the boundaries of what we imagined artistically and musically possible in a video game, Fortnite has just answered to #RIPFortnite hashtag. Even confined, the game's developers continue to surprise us. A feat in every sense of the word.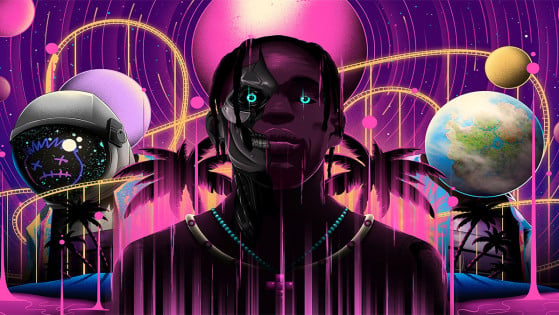 Fortnite x Travis Scott Skins, Challenges, and Rewards
Travis Scott skin and cosmetics are coming soon in Fortnite with the upcoming In-game concert. Here are all the information we have on this brand new skin!