Aged just 16, Fortnite prodigy Jaden "Wolfiez" Ashman has the world at his feet.
Last year he made history (and the Guinness Book of Records) as the youngest person to win $1m from a single esports event, thanks to a $1,125,000 payday for finishing second alongside Dutch pro Dave "Rojo" Jong at the 2019 Fortnite World Cup.
Now, the British star has signed for Excel Esports in his home country. This marks Excel's expansion into Fortnite for the first time, being most known for competing in the League of Legends European Championship.
Ashman's victory, coming when he was just 15, was big news in the UK and led to appearances on national TV. In a press release, he described Excel as 'the perfect fit.'
"I'm really excited to be joining Excel Esports as their first-ever Fortnite player. I spoke to lots of different teams and really liked how Excel was doing things and thought they were the perfect fit. 2019 was such a massive year for me and I know with Excel's support this year can be even bigger and better."
Excel co-founder and Chief Gaming Officer added that their eye had been on other esports for some time.
"As an organisation, we have been carefully exploring expansion opportunities for a while and when we first met Wolfiez it just seemed like such a natural fit. Fortnite is one of the most-watched esports in the world and has seen immense growth over the last few years. Everyone at Excel Esports is really excited to get involved and work together with Wolfiez to show everyone the best of what British esports has to offer."
As part of the signing, Excel will host a Q&A with the player tomorrow at 5 PM BST / 9 AM PT.
Founded by brothers Joel and Kieran Holmes-Darby in 2014, Excel have a long history in UK esports. Previous to their acceptance as an founding LEC partner, Excel were known in the UK scene for having had rosters in Halo, Call of Duty, Counter-Strike: Global Offensive, Street Fighter V, FIFA, Hearthstone, World of Warcraft, and Rocket League.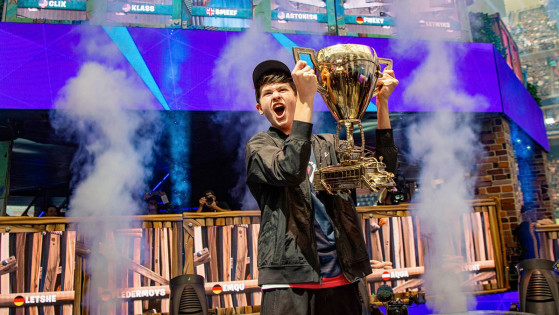 The Fortnite World Cup takes place in New York this weekend, and you can follow every single match right here!
Header image courtesy of Excel Esports.