The largest gathering of fighting game aficionados, the Evolution Championship Series is one of the hottest events on the FGC calendar. Usually held at the world-famous Mandalay Bay resort in Las Vegas in the last weekend of July, it has fallen victim to the ongoing COVID-19 pandemic.
Now, organizers Shoryuken have announced an online-only version of the fighting game festival, taking place over five weekends and includng 'special exhibitions and content for Evo 2020's original lineup'. However, the event will take place without a Super Smash Bros. Ultimate tournament, or tournaments for any of the original lineup for that matter.
Initially, eight games were selected as official tournaments:
Super Smash Bros. Ultimate
Street Fighter V: Champion Edition
Granblue Fantasy Versus
Dragon Ball FighterZ
Tekken 7
Samurai Shodown
Soulcalibur 6
Under-Night In-Birth Exe:Late[cl-r]
A special 'Tournament of Champions' was announced too, celebrating the 20th anniversary of the release of Marvel vs Capcom 2: New Age of Heroes. This tournament remains in the new lineup as a special eight-player invitational, including the four Evo champions in the game — including the legendary Justin Wong.
The biggest changes, which are not entirely a surprises, are the removal of Super Smash Bros. Ultimate and the other top games from the lineup. Instead they will have special content and exhibitions, but just what exactly remains to be seen. We could see exhibition matches between top players, for example.
Hosting a global event like Evo, which attracts thousands of players from all over the world, is tricky given the fickle nature of netcode in FGC games. This is especially true for Smash Ultimate, with the organizers not confident enough to deal with its well-documented issues. As a result, these games had to be cut as the integrity of competition would just not have been there.
SRK have announced that four online open tournaments will be held in their stead, meaning an opportunity for Skullgirls 2nd Encore to make an appearance. Mortal Kombat 11, which recently announced the Robocop-including Aftermath expansion, is also on the list, with Killer Instinct and quirky My Little Pony-influenced brawler Them's Fightin' Herds rounding out the lineup.
However, the fate of the many community-run side-tournaments that usually make up a large part of the Evo experience is unknown.
Reaction to the format has been largely positive, and while there is disappointment about the lack of Smash Ultimate, the decision has largely been understood by the community.
Having your biggest tournaments missing is usually a negative for an event like Evo, but with netcode issues dominating the agenda this new format has been a necessity rather than to Evo's detriment. Games need to have stable netcode for competition to be truly fair, more so in fighting games than most other genres.
As a result, the games included are the cream of the crop in terms of balanced netcode. There's especially a lot of love for Skullgirls being on the list, given its stellar reputation in terms of rollback netcode.
Evo Online 2020 will take place each Saturday/Sunday in July, starting on Independence Day — July 4, 2020. It will run until Sunday, August 2, 2020.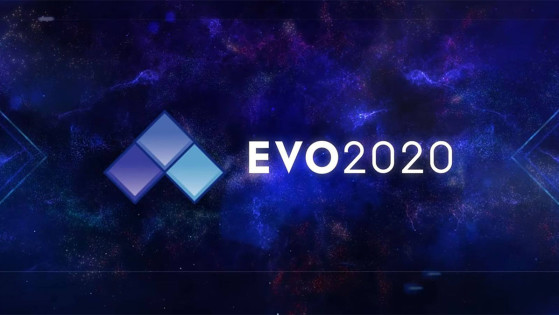 The Evo team finally decided to cancel the physical event, but they remain committed to organizing the 2020 edition online this summer.