As announced during the beta, Riot Games has clear goals for Valorant: to establish itself as one of the reference in FPS, for the moment dominated by the very popular CS:GO.
The publisher had expressed its ambition to develop esport quickly and by calling upon outside agents to organize tournaments quite regularly. A first step in this direction has now been taken with the announcement of the Valorant Ignition Series 2020.
Kasra "Curiouskaz" Jafroodi and Whalen "Magnus" Rozelle are both responsible for the development of Valorant esport. They specify the purpose of this initiative:
"Today we're announcing the Ignition Series, our first step after launch to build a robust competitive ecosystem for VALORANT. At this early stage, it's important for the esports scene to grow naturally in a way that will authentically develop talent, players, and stars. VALORANT esports should reflect the voice of the community, which will only be possible if you continue to provide us with feedback at every step. We're committed to building VALORANT on the core pillars of competitive integrity, accessibility, and authenticity to create an experience that will captivate you for many years to come."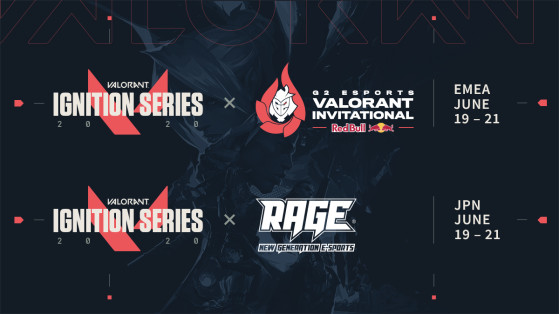 For the moment, four events are planned for June but only two of them have been unveiled:
G2 Valorant Invitational which is back after a first edition in April and which will take place from June 19 to 21.
Rage is Japan's first official tournament with a $4,000 prize pool and will also take place from June 19 to 21.
Other tournaments are in preparation for the end of June. Between these competitions and the return of the competitive mode during the course of next week, the game is likely to be lively and this only three weeks after its official launch. Riot Games wants to do fast and well but beware of bugs still too present, which can become prohibitive for a game with such an ambition.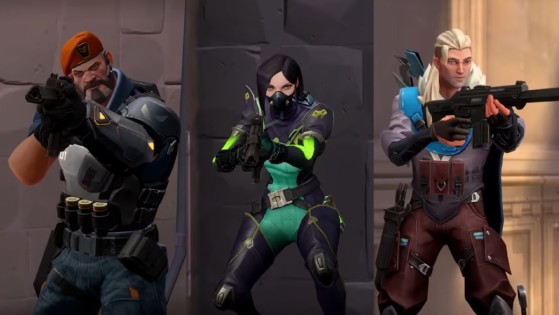 Valorant Competitive mode will finally be deployed next week
The wait of all Valorant players will finally come to an end. Competitive mode will be deployed next week according to Game Director Joe Ziegler.