Valorant is a completely free game but it's possible to buy cosmetics. Riot Games has just teased the upcoming release of a new pack called Elderflame with dragon weapon skins.
We don't know the exact price for this pack which will be released on July 10, but it should cost at least as much as its predecessors ($70/80). It could be even more expensive, knowing that this is the first series of Ultra Edition Skins.
To justify the price, we can point out that when killing an enemy, the weapon triggers a nice little animation: a fire dragon that comes to blow flames on the corpse of the enemy.
In the video, we can try to recognize the weapons that will be part of the pack. The visuals aren't easy to distinguish, but based on the rate of fire, we think we can recognize the following weapons:
Operator
Bucky
Guardian or Vandal
Frenzy
Knife
Only a few more days to wait if you want to kill your enemies in style with this brand new pack. We don't know how long it will be available, but one thing's for sure, it won't stay in the shop indefinitely.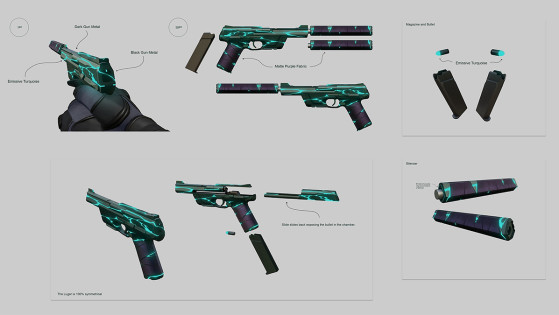 It seems that bullets could collide in Valorant. This is extremely rare but may explain some situations where players have blamed lag or lack of skill.