Photo courtesy of Riot Games.
Former Golden Guardians mid laner Greyson "Goldenglue" Gilmer is returning to the LCS stage this weekend, signing a one-week contract with Evil Geniuses.
This signing was revealed in the Global Contract Database, a public spreadsheet listing all active player and coach contracts for each top-level League of Legends team worldwide.
Although this move might sound surprising given the current form of EG's regular midlaner, Daniele "Jiizuke" di Mauro, this short-lived deal isn't actually a miscalculation.
Evil Geniuses recruited Heo "Huni" Seung-hoon at the beginning of the Summer Split, but they couldn't include him in their current LCS roster due to imported player rules. This led to Korean star joining their Academy roster instead.
LCS teams can only have two players that aren't NA residents — and the two spots are already held by Jiizuke and Bae "Bang"' Jun-sik.
To get around it, they needed another resident. Goldenglue is just that, so choosing him instead of Jiizuke frees up an import spot for Huni to play in Week 6.
Goldenglue is the embodiment of a tryhard. Over the past seven years he has played for more than fifteen different teams, oscillating between the Academy and the LCS stage.
From TL Academy to GG Academy, via C9 Academy, Goldenglue has been around for years. However, his performances during the Spring Split went against him. Although he's an Academy star, Goldenglue has struggled to really leave his mark on the LCS stage.
We'll see at the weekend whether this move by EG, who sit tied for fourth place with a 5-5 record, pays off.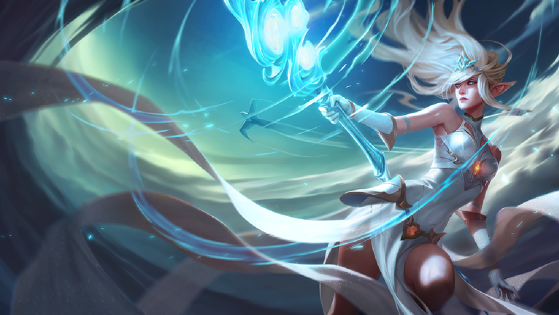 Sexy aesthetic in League of Legends is nothing new and, even though the game has been present in China since its inception, its government decided to censor certain splasharts of Wild Rift...