From gymnasiums to the biggest stages and arenas all over the world, the League of Legends competitive scene has evolved significantly over the years — so much that we tend to forget that it started from scratch just ten years ago.
Under the supervision of Riot Games, countless other actors have played roles in the structure of all leagues and tournaments around the world — but until now, there was no face or central entity to reckon with.
Now, Riot Games has announced the creation of a new brand dedicated to all things League of Legends esports: LoL Esports.
‌"We‌ ‌aspire‌ ‌to‌ ‌bring‌ ‌joy‌ ‌to‌ ‌billions‌ ‌of‌ ‌LoL‌ ‌Esports‌ ‌fans‌ ‌around‌ ‌the‌ ‌world,"‌ ‌says ‌John‌ ‌Needham,‌ ‌Global‌ ‌Head‌ ‌of‌ ‌Esports at ‌Riot‌ ‌Games.‌ ‌"It‌ ‌starts‌ ‌with‌ ‌building‌ ‌a‌ ‌thriving‌ ‌global‌ ‌esports‌ ‌ecosystem‌ ‌supported‌ ‌by‌ ‌electrifying‌ ‌competition,‌ ‌sustainable‌ ‌growth,‌ ‌cutting-edge‌ ‌technology,‌ ‌bold‌ ‌entertainment,‌ ‌and‌ ‌a‌ ‌focus‌ ‌on‌ ‌integrity‌ ‌for‌ ‌our‌ ‌teams‌ ‌and‌ ‌the‌ ‌sport.‌ From‌ ‌thrilling‌ ‌regional‌ ‌league‌ ‌competitions‌ ‌that‌ ‌captivate‌ ‌millions‌ ‌of‌ ‌fans‌ ‌across‌ ‌the‌ ‌globe‌ ‌to‌ ‌the‌ ‌iconic‌ ‌trophy‌ ‌lift‌ ‌at‌ ‌Worlds,‌ ‌it‌ ‌all‌ ‌now‌ ‌lives‌ ‌within‌ ‌LoL‌ ‌Esports."
Starting this week, LoL Esports will start to deliver additional content on its website, along with three new video series featuring breakdowns of global competition. These three series will be made available on social channels, including YouTube, Facebook, and Twitter.
Starting July 21, the Weekly‌ ‌Rundown‌ ‌will‌ ‌showcase‌ ‌a‌ ‌weekly‌ ‌summary‌ ‌of‌ ‌competitive‌ ‌highlights‌ ‌and‌ ‌new‌ ‌developments‌ ‌from‌ ‌teams‌ ‌and‌ ‌players.‌
Following on July 22, also airing weekly, The‌ ‌Penta‌ ‌will‌ ‌feature‌ ‌five‌ ‌of‌ ‌the‌ ‌best‌ ‌plays‌ ‌from‌ ‌around‌ ‌the‌ ‌world‌ ‌from‌ ‌each‌ ‌week‌ ‌of‌ ‌competition.‌
Finally, airing July 23 then broadcast bi-weekly, Champ‌ ‌Select‌ ‌will ‌feature‌ ‌a‌ ‌variety‌ ‌of‌ ‌guests‌ ‌who‌ ‌will‌ ‌advocate‌ ‌for‌ ‌standout‌ ‌players‌ ‌from‌ ‌their‌ ‌regional‌ ‌leagues.‌
What do you think of this announcement? Do you feel it's profitable for the League ecosystem? Feel free to drop your opinion in the comment section below!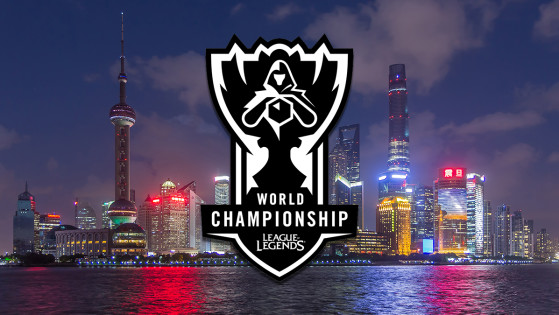 lolesports
The Chinese government has announced that all international sporting events planned on its soil until the end of the year have been canceled. With the 2020 League of Legends World Championship due to be held in Shanghai, will this affect Riot's showpiece event?