William "Meteos" Hartman is one of the veteran players of the League of Legends Championship Series but, just like Zachary "Sneaky" Scuderi, it seems that his journey into competitive gaming is getting to an end — or at least to a crossroad. After getting benched, Meteos and 100 Thieves decided it would for the best to part ways.
The 27-years-old player is now considering the available options: pursuing his road as a player, going full streamer, or simply evolving to a coach or analyst position. For now, Meteos is mostly going to take a break away from League of Legends and think about his future.
Disappointing results with 100 Thieves
Meteos lost its starting place at 100 Thieves after the third week of competition when the team had a pitiful score of 1 win for 5 losses. William " Stunt" Chen, the team's support, also paid the price for this poor start to the segment and they were both sent to the Academy roster. Since then, the first team has been doing a little better. Currently holding a 4-8 record, they're still in the race for Playoffs.
Thing is, neither Meteos nor Stunt was impressive at the Academy level and their results weren't really convincing. Moreover, Meteos burst his frustration in a tweet before deleting it, which tended to highlight him as a quite unprofessional player...
Both players were in the end replaced by Shane "Kenvi" Espinoza and Milan "Tenacity" Oleksij.
Separation by mutual agreement
Although Meteos was still under contract, the two parties decided to go their separate ways. Beyond the unconvincing results, 100 Thieves has decided to recruit Shane "Kenvi" Espinoza as their Academy jungler. Although it was originally supposed to share the spot with Meteos in order to gain competitive experience, this compromise was clearly not optimal.
On the one hand, Kenvi had every interest in gaining as much experience as possible — and on the other hand, Meteos did not want to share his playing time in addition to being relegated.
Surely that was too much to ask of one of the most experienced players on the scene, he who shone with Cloud 9, won titles and participated in the Worlds.
Now, the question arises.
What's next for Meteos?
Casually, Meteos has known a lot of teams during his career in North America. Besides Cloud9 and 100 Thieves, he wore the colors of Phoenix1, Optic Gaming / Immortals, and FlyQuest. His longevity is impressive, and when you look at his former teammates who took part in the last show-match against TSM (An "BalIs" Van Le, Hai "Hai" Du Lam, Zachary "Sneaky" Scuderi and Daerek "LemonNation" Hart) he is the only one who is not yet retired.
In a Twitlonger , Meteos spoke about his future in addition to apologizing for his lack of professionalism when he was put on the bench. There is no fixed plan yet, but he is exploring several avenues.
To continue the competition: Meteos is authorized to start negotiations with other teams but he does not want to join a team during the season. He still has the motivation to play at a high level but has no particular contact for the moment with another organization.
Become a streamer: Meteos already has a large fan base. If he has streamed a lot less lately to focus on competition, a conversion like his former teammate Sneaky is a plausible possibility. We are sure that Cloud 9 would welcome him to its team of streamers with open arms.
Becoming a coach or an analyst: Meteos has a lot of experience and he remains highly respected for his knowledge of the game, as a jungler. It might be a good idea to put these to good use in a more technical role as an analyst or coach.
Either way, he shouldn't stay away from League of Legends and its universe for too long. In particular, he should make regular appearances on the competition analysis desk.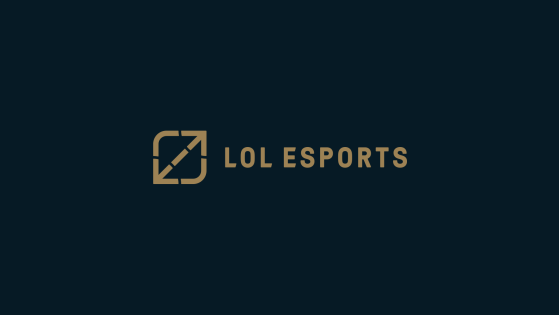 lolesports
The new LoL Esports organization will "serve as the platform and voice for world-class global competition and the biggest sports entertainment experiences for fans worldwide."
Original content by "Tipsalewo".