After an eventful Summer Split it's time to rank the best players. For the first time, a segment was played entirely online, which did not have to facilitate the votes.
Although having finished first in the regular season, Rogue don't find any of their players in the first place, but four of them — except the top laner Finn " Finn " Wiestål — finish on the second step of the podium.
Unsurprisingly, two MAD Lions players take the first place, jungler Zhiqiang " Shad0w " Zhao and support Norman " Kaiser " Kaiser. On the G2 Esports side, Rasmus " Caps " Winther saves the honor of the samurai.
Finally, it's a cold shower for Fnatic who, after a very complicated split, only manages to place one of its players in third place, ADC Martin " Rekkles " Larsson.
First place
Toplaner: Barney "Alphari" Morris, Origen - 89 points

Jungler: Zhiqiang "Shad0w" Zhao, MAD Lions - 92 points

Midlaner: Rasmus "Caps" Winther, G2 Esports - 118 points

Botlaner: Patrik "Patrik" Jírů, Excel Esports - 61 points

Support: Norman "Kaiser" Kaiser, MAD Lions - 123 points
Second place
Toplaner: Martin "Wunder" Hansen, G2 Esports - 73 points

Jungler: Kacper "Inspired" Słoma, Rogue - 72 points

Midlaner: Emil "Larssen" Larsson, Rogue - 99 points

Botlaner: Steven "Hans sama" Liv, Rogue - 60 points

Support: Oskar "Vander" Bogdan, Rogue - 74 points
Third place
Toplaner: Andrei "Orome" Popa, MAD Lions - 71 points

Jungler: Erberk "Gilius" Demir, FC Schalke 04 - 68 points

Midlaner: Marek "Humanoid" Brázda, MAD Lions - 52 points

Botlaner: Martin "Rekkles" Larsson, Fnatic - 54 points

Support: Mihael "Mikyx" Mehle, G2 Esports - 48 points
The LEC Playoffs will begin August 21 with a first match between the survivors of Schalke 04 and SK Gaming.
Original content by "Cthulhu".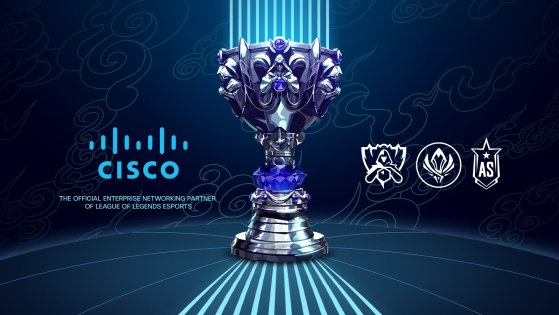 One month before the launch of the League of Legends World Championships, Riot Games has just announced the signing of a multi-year agreement with Cisco aimed at improving servers for international competitions.