If there is one shotgun that dominated Fortnite's meta while it was available, it's the pump shotgun. When it was unveiled in the early days of Season 9, it was the most efficient shotgun since the double pump technique.
It must be said that the pump shotgun had almost no flaws: good damage, a very high rate of fire and ten bullets in the magazine (much more than for the other pumps) guaranteed to have enough firepower to eliminate an opponent quickly and without having to reload.
To ensure that a full reload didn't take too long, the devs had decided that the pump shotgun would reload its bullets two by two, making it the perfect weapon to handle multiple opponents in a chaotic buildfight, as the weapon was able to recover almost all of its ammunition in just a few seconds and could stop reloading halfway through in case of emergency.
As if all that wasn't enough, the pump shotgun was also very precise, showing a remarkably low dispersion for a pump it was originally capable of inflicting its maximum damage at 100 meters, before being nerves at 60 meters. The weapon was nerved three times during Season 9, without ever ceasing to be popular.
As a result, there was little reason to use another weapon at medium and close range. Despite its extreme popularity the pump shotgun didn't stay in-game for long. It was withdrawn in the middle of Season 10, probably to make room for the new shotgun announced in the John Wick event.
Original content by Augustin"TheGreatReview" Heliot.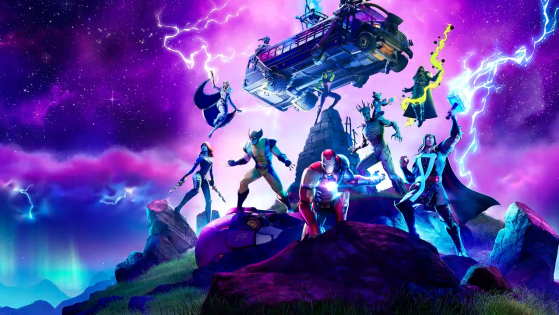 Unlike Fortnite Chapter 2 Season 4 trailer, the video announcing the Battle Pass unveils many gameplay elements to be discovered throughout the season.