Riot Games have announced the arrival of Patch 9.12 for tonight! Scheduled: Mordekaiser rework, new Dark Star skins, big changes on Ryze and several balancing changes.
Patch 9.12
New Skins
Dark Star: Karma, Jhin, Shaco
Champion Changes
Buffs: Ashe, Caitlyn, Karma, Lulu, Warwick
Balancing: Aatrox, Sylas, Ryze, Wukong, Zac
Nerfs: Irelia, Nautilus, Yuumi
Item Changes
Other
VFX upgrades: Amumu, Lulu, Tryndamere, Ziggs

New summer icons

New emotes
As usual, those changes are still on the PBE, but a part of them are are likely to go live tonight!
Written by Charlotte "Cthulhu" Rognant. Translated from French by Millenium.us.org.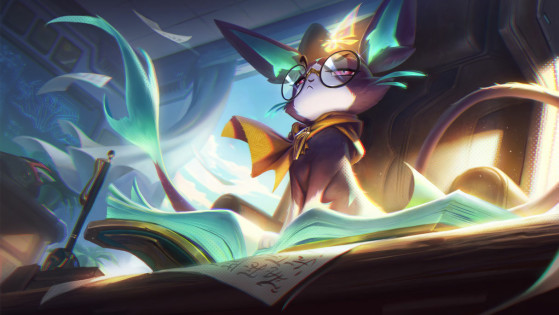 Yuumi, the last champion to join the Rift, will be nerfed with the patch 9.12. She has been pretty weak in soloQ, but she's popular among pro players who have seen her potential.