Over the past year, Riot Games have introduced new games to accompany League of Legends, finally expanding their catalogue.
VALORANT, Legends of Runeterra and Teamfight Tactics have all helped put the 's' in Riot Games, while upcoming titles include a new single-player title from Riot Forge and an untitled fighting game — but now the developer could be launching a completely different project that takes advantage of the current craze for sleuth title Among Us.
This isn't a comparison that we have established, either, but the developer itself through a survey of its players.
It all starts with a question — "Would you be interested in buying a game that fits this description?"
This is where the comparison comes in — "A social multiplayer game based on deduction with characters and locations from League of Legends. You will have the ability to work as a team to solve mysteries, trick other players and explore unique locations. The gameplay would be similar to that of Among Us or Town of Salem."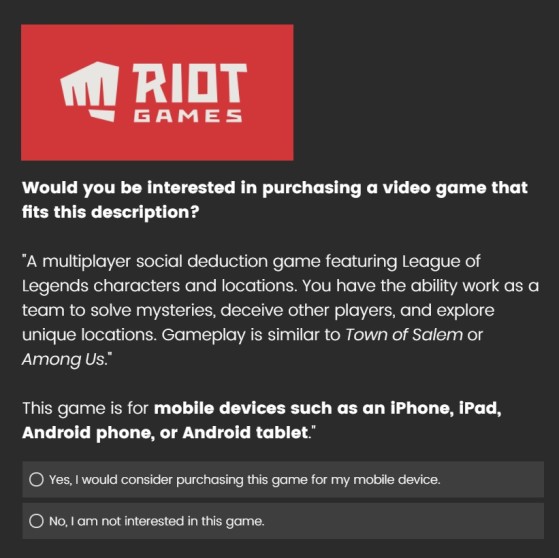 The survey is revealing, and indicates, at the very least, Riot Games' intention to continue to expand and exploit the League of Legends universe.
The company seems to be probing consumer opinion, and has also asked the community about their views on other genres — from strategy to RPG, and even a possible Hollow Knight-style Metroidvania.
We are yet to hear of more details of titles currently in development at Riot, but that could change at any time. However, with Worlds 2020 ongoing, it's unlikely Riot will want to detract from that.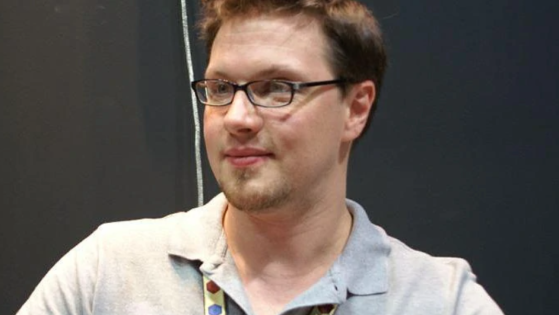 Lead Character Designer Ryan "Morello" Scott has just announced that after ten years working at Riot Games, he's leaving the company to pursue new projects.
Original content by Bruno "GalleGutsito" Oubiña.