Although Tyler "Tyler1" Steinkamp has been one of the most controversial streamers in the history of League of Legends, the American content creator has gradually earned a privileged place in the hearts of fans. From his most toxic beginnings to the present, he's been able to moderate his attitude and make a respectable name for himself.
He was the first streamer to receive a permanent ban that prevented him from broadcasting the game, and it took years for Riot Games to remove him from a blacklist on which it seemed only he appeared. He doesn't have the best résumé, but thanks to a notable change in behavior and the second chance Riot has given him, he has had the opportunity to redeem himself.
As a result, T1 — the joint Korean-American org formerly known as SKT T1 for whom Lee "Faker" Sang-hyeok is a player — has enlisted the services of the streamer. Tyler1 joins the team to create content in what has turned out to be one of the most surprising moves so far in 2020.
In true Tyler1 fashion, his new org released a hilarious video welcoming him.
This is part of T1's globalisation plan. While the org's League of Legends team will remain core to operations, they are also trying to broaden their fanbase to the West.
They have not yet finished finding the key ingredients, but their VALORANT project and the signing of Tyler1 are a solid foundation.
"For us, it was about continuing to build our brand here in the West," T1 Entertainment & Sports CEO Joe Marsh told The Esports Observer. "We have our anchor team here in Valorant, but our League team's out in Korea and we're just building roots here in the United States as we're historically Korean."
Bringing on board a huge name such as Tyler1 also helps alleviate the immense marketing pressure on star player Faker, whose job ultimately is to win championships. 
"Faker only has so many hours in the day, and he needs to focus on winning first and foremost," Marsh said. "So having the opportunity to leverage Tyler in a Nike opportunity versus continually bringing Faker or the other players out is a win for us, and for Tyler."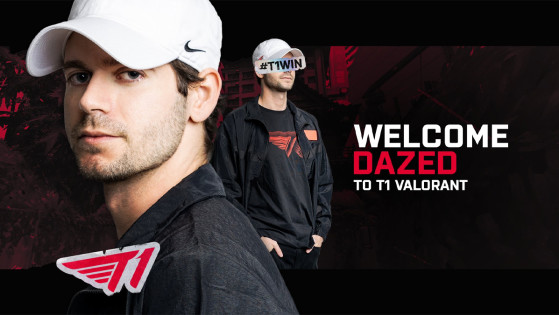 valorant-esports
T1 hasn't had the expected results in Valorant. Currently changing the face of its roster, it has decided to recruit Sam "DaZeD" Marine.
Original content by Bruno "GalleGutsito" Oubiña.