After more than 10 years of existence, League of Legends continues to thrill.
Many were worried that Worlds 2020 would lack flavor — without an audience until the Finals, some players and teams couldn't even make it to the event.
However, this year's edition seems to have limited the expected damage to viewership. The numbers are slightly lower than the 2019 edition, but now that the Knockout Stage is off to a good start, that momentum could be reversed.
In fact, the TES vs Fnatic quarter-final was highly successful, setting this year's record with a peak of 2.4 million viewers.
Esport Charts provides figures regarding audiences for major esports events. However, like many other statistical agencies, it does not take into account Chinese distribution platforms (Bilibili, douyutv, Penguins Esports), which often lack transparency.
The previous audience record for Worlds 2020 world was held by the LGD vs Gen.G match on Day 1 of the Group Stage, with 1,800,177 viewers. The TES vs Fnatic quarter-final far exceeded that number with a peak of 2,419,145 viewers .
We are still a long way from the record set last year with the G2 vs SKT T1 semi-final (3,985,787 viewers), but the figures remain encouraging.
With big games looming, we bet that the current record will not hold for long. The semi-final between DAMWON Gaming and G2 Esports promises to attract a lot of viewers.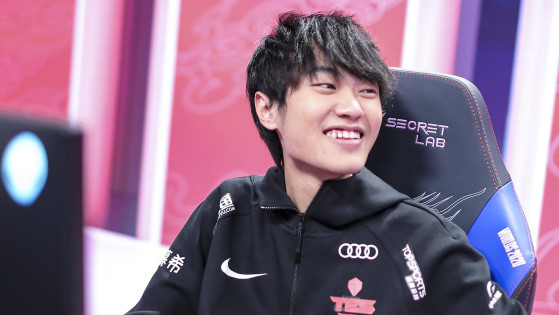 lolesports
China's top seed at the 2020 League of Legends World Championship, TOP Esports, qualified to the Worlds semifinals over Europe's second seed, Fnatic, after a 3-2 reverse-sweep on Oct. 17. The LPL team reversed the momentum of the series from Game 3 onward, recovering from a 0-2 deficit to win it.
Original content by Léo "Tipsalewo" Lecherbonnier.