Immortals Gaming Club announces the Infinite Esports & Entertainment buyout, parent company of OpTic Gaming, valued to more than $100M. With this buyout, IGC takes over two different brands: OpTic Gaming (League of Legends) and Los Angeles Valiant (Overwatch).
Today, we announced a transformative transaction for our organization and a landmark transaction for our industry. Across our family of brands, OpTic; MIBR; LA Valiant; and Immortals, IGC's total audience size is nearly three times larger than our nearest competitors," said Ari Segal, IGC's Chief Executive Officer. "At the same time, our multi-brand strategy enables us to tailor content, messaging, voice, and experience for distinct communities and audience segments, driving deeper engagement and affinity. Armed with these brands, the best fans in esports, the legacy and tradition of great teams and players, and a newly reinforced and strong balance sheet, IGC is positioned to be a market leader and model organization.
Ari Segal, IGC CEO
on
Infinite Esports buyout
(
Source
)
Immortals Gaming Club confirms in its press release that the LCS franchised team, OpTic Gaming will be renamed "Immortals" starting 2020 Spring Split. IGC states, however, that it will split with the CS:GO OpTic Gaming team, since the organization has already got an active team on the Valve game, with its Made in Brazil structure (MiBR).
In Overwatch League, the Houston Outlaws spot owned by OpTic Gaming will be managed by IGC while waiting for a buyout by someone else. The OpTic Call of Duty roster, worldwide-known for its performances on the Activision game, will remain.
We're incredibly excited to work to preserve, sustain and grow OpTic's unique and special place as the original content-first esports brand, one that consistently delivers amazing content and championships for its community, the Greenwall.
Peter Levin, IGC Chairman
The exciting story of Immortals in the League of Legends North-American league is reportedly one of the main reasons of the Infinite Esports buyout by the organization. When the 2017 franchises were announced, Immortals had failed to get a spot for its team in the new LCS league.
Written by Alexandre "Lovesic" Chabaux. Translated from French by Millenium.us.org.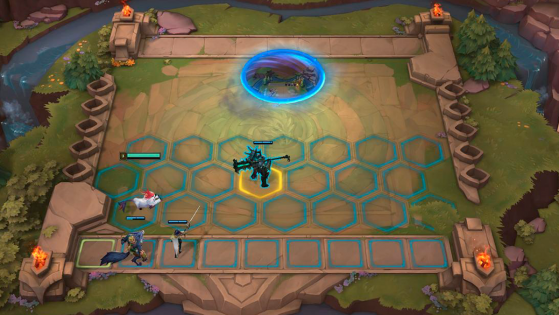 Recently announced, some information has just been revealed about Teamfight Tactics, the new League of Legends game mode, from streamers who got the opportunity to test the game. Champions, classes, origins, release date, gameplay, find out all the information about Teamfight Tactics!