Just a year ago, during their tenth anniversary celebrations, we learned that the League of Legends developer were working hard on putting the "s" in "Riot Games".
Titles such as Legends of Runeterra, and the shooter that would become Valorant, were presented. We were also given a brief first look at the as-yet-unnamed League-based fighting game, as well as others.
The creators of League of Legends wanted to expand the Runeterra universe beyond the core game, and they would do so with new games.
This would not just extend to Riot's games, however. A short time later, Riot Forge would come along, a publishing initiative from Riot designed to allow independent studios to create "complete games" that expanded the lore of Runeterra. The idea was to give studios with a lot of experience in a certain type of game and genre access to their valuable IP.
With this new title, the first of the Riot Forge games, the intention was to create a turn-based RPG game that told the story of the Ruined King, and have Airship Syndicate, the studio headed by Joe Madureira, do so.
Madureira was creative director of the Darksiders series, and is the head of the studio that has already created a new, turn-based RPG IP in Battle Chasers.
To celebrate the announcement of its 2021 release and first big trailer, we were able to chat with Joe Madureira himself and Leanne Loomb, head of Riot Forge.
In the Ruined King trailer unveiled today we see how the epilogue of Yone's cinematic, in which both Ahri and Yasuo embarked on a trip to Bilgewater, is one of the pillars of the story by showing us both champions already in that area of Runeterra. How do you work to integrate this into the story? Do you have a Marvel-style continuity department?
Leanne: Yes, we have storytelling and world-building teams at Riot that help us go deeper into the story where some of our products are working. But we also work between productions to see that there is coherence between them and consistency with the universe.
There are several mechanisms within Riot that help us identify opportunities to collaborate or conflicts that may end up occurring, so that we can address them before we no longer have time. But yeah, the real goal is to create a cohesive experience for our players so they can see the junction points.
Ruined King is the first Airship Syndicate game in which its world comes from another company, since both Battle Chasers and Darksiders are works in which Joe has been the creator. How different has this development process been, taking this particularity into account?
Joe: Well, it was great. Normally when we start something on Airship we tend to favor projects that are our own IP, but if something like League of Legends comes along, it's tempting.
We had a lot of freedom to create the story we wanted, with the champions we wanted, in the areas we wanted. Everything is coordinated with Riot Forge, who gave us all the information, all the key points that players might not like, and they helped create this story.
We try everything, as if it were our world… We treat it as if it were an Airship project.
How do you find this middle ground between giving the studios freedom to create interesting and different experiences, and protecting an IP as valuable as yours at the same time?
Leanne: It's a balance, that's for sure. We are clear that we want to attract new audiences to the League of Legends universe, with games of different genres, but at the same time we want to honor the core of history and lore. For this reason, Ruined King is canon within the League universe, and what's truly interesting is that we have been able to work with Airship so that their creative voice enters Runeterra and reaches a familiar, but different, place.
And that's why Forge likes to work with different partners, different DNA; because then we can reimagine League of Legends in many different ways that players will like to explore.
Ruined King will be the first League of Legends experience on consoles. Do you think there may be a section of the public that doesn't know the world of League, and that feels overwhelmed by the enormous amount of history that is already behind it?
Joe: We approach the history of the game from the point of view of a stranger. Obviously we wanted to honor the world that already existed, we didn't want to go in and change everything… We've learned a lot about what players already know or have seen, and then we thought in cool directions we could take the project from there. Obviously, we wanted to be faithful to the world already created, and even more so with such a large mass of fans. You're always going to want the fans to love and support the game.
Look, I've worked with Marvel for a number of years, with a lot of other people's IPs. There it was also crucial to find that balance between respecting the original work and at the same time finding those little twists to make it interesting. And that's how we approached this project.
There is so much content already created about League of Legends, we almost had to think about what things to use for this particular story of Bilgewater and The Shadow Isles, and also which champions would fit the bill perfectly. It was then that we came to the conclusion that we should have three champions from the area who were familiar with that world, and three from outside, who came to that area for the first time; just like many players.
That way we included a kind of new player experience in Bilgewater, and that gave us the balance we were looking for. "Hey, I don't play League of Legends, I don't know who these characters are, I don't know what's going on" — we've taken that into account.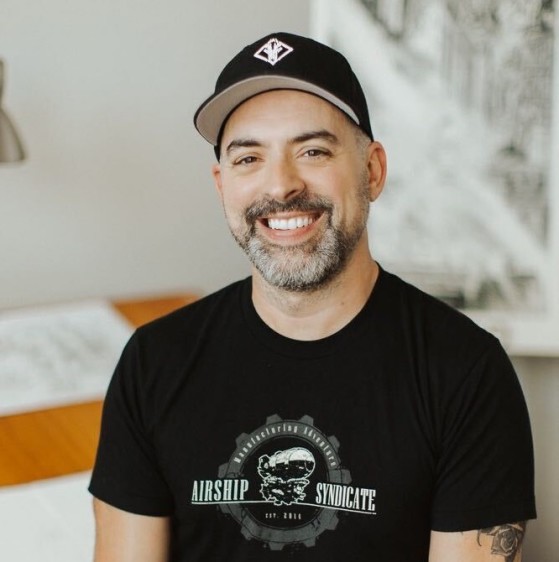 In Battle Chasers, you made every character feel different from a gameplay point of view, even with things as simple as basic attacks in a turn-based game. How have you applied this in Ruined King?
Joe: Just like there are roles in League of Legends, we've also taken that into account in our development and in the selection of the roster. Not so much for their roles in combat, but also for their relationships with each other. This is so you will see how the characters interact throughout the adventure; some have conflicts, others are friends. It's really fun tackling something like that and watching your relationships evolve from the beginning of the game to the end.
If there's one thing you can look forward to, it's that everything we've done in Battle Chasers to make characters feel different will be taken to the next level. In fact, everything has taken a step forward in Ruined King, and I think you are going to like it.
Your game starts after the events of the Burning Tides and the Spirit Blossom events, two events that are two years apart. Ruined King is going to have a lot of responsibility towards lore fans, since it will have to evolve a story that has been in the making since 2018. Do you feel the pressure of that responsibility?
Joe: The only way that coordination was possible was through the collaboration with Riot Forge. It has been very collaborative: we had an idea, we sent it to them, and they responded with how it could fit and what other stories would link to that idea or what plans they had for the future.
We pulled several strings, and in the end we managed to find both things that helped us and things that did not. What happens is that things always happen, like the Spirit Blossom, and they tell us that certain characters are going to be together and that they are going to go to Bilgewater. This is something that was very cool for us, and like this, there will be many more things — I really want people to try the game.
Can we expect Ruined King content in League of Legends? How deep would that event be?
Leanne: Yes — with every Riot Forge game we want to create a total experience for our players, we think that's a lot of fun. We consider it valuable that something like this will surprise users of all our experiences.
Of course we have been talking about this matter internally, but if you want to know more, you'll have to wait until the end of the year.
Ruined King's comparisons with Battle Chasers are obvious when it comes to the genre and studio. So Joe, tell us something else entirely in this new game.
Joe: It is difficult to answer without getting too into things that I cannot speak of yet, but I will say that we will expand the narrative much more. Battle Chasers ended up being a dungeon crawler in which the story didn't carry as much weight, but in this case the story is the true engine of the game.
It's a bigger adventure, there's more interaction between the characters — I can't say much more. But I think it will be enough to know that this is a much bigger game in every way. It's like a successor — if there are things you liked about Battle Chasers, you can hope they are here and are so much more.
The six champions chosen to tell this story are divided between those who are from Bilgewater, two who already knew they were going to go to the Bilgewater, and, something that has surprised me, a lord of Freljord in Braum.
Joe: We could do a whole section talking about this, since at the beginning we selected a lot of candidates. In the beginning I made a list of my favorite champions, without even knowing too much about them, only with the sensations that they woke in me.
Still, it was too big of a champion list. From that moment on I began to group them by roles — "this is more tank, this is more such and such." It was then that we began to trim the list. At one point we considered that the area was going to be Bilgewater. We knew we wanted some strangers who were not from that region.
Braum is too funny; funny and different from the rest of the characters. I feel like we needed characters like him to create really fun moments. The whole team loved Braum for his ability to be funny.
All the champions are great — believe me, if we could have gotten everyone into the story — but these are the right ones for the story. When you play it you'll see that these champions are perfect for what we have created. It's all in favor of character dynamics beyond combat roles.
How many nods and Easter eggs can fans with many years of League of Legends experience expect?
Joe: Again I can't be very specific, because it would ruin the experience for the players. I'm going to be honest and say there are tons of Easter eggs. We wanted to reward lifelong players — you'll see familiar names and things like that. But I want to emphasize that new players will also be able to enjoy the experience.
But yes, for players like you, we have many things prepared.
How do you work within Riot Forge? Do you have an idea with a specific genre of game and do you go to a studio that can give it to you or do you accept proposals?
Leanne: We usually start by exploring the possibilities we have with our players. "What kind of experience could they want? What genres could make sense?" And from there we started looking for indie developers who have a very special and unique DNA. Joe's studio is a perfect example: they have a very defined art style, they have experience with RPGs, and they have a passion for them.
But the bottom line is that we want something that grabs the players' attention. Every Riot Forge game has something unique about it; be it the artistic style, the narrative, or a concrete design of mechanics. We want to rest in that experience.
When we contact a studio to see if they are interested in creating a game within the League of Legends IP, that's when we start asking the studio for ideas. We don't go to the studios with a closed idea, we want them to create something that makes them passionate. Even the characters or story can be changed to suit the experience. And that's when, as Joe has said, we started collaborating and sending each other ideas and constant feedback.
Then, we make sure that it makes sense for the League of Legends IP, that new fans and longtime fans will like it, and we build a joint creative vision.
In a recent survey of players, you asked them about possible genres to adapt in the world of League of Legends, which included the likes of the Civilization strategy game. Is the genre the key point when creating a new Riot Forge game?
Leanne: Usually we are guided by the motivation of the players. More than the genre, we want to look for the reasons why a person plays other games, and transport them to our universe. For example, they might love deep stories, they want to feel part of the universe and these characters, they love personalization.
So we started by thinking about what motivates players, what makes them play what games, and then we thought about how to transform that into an experience within League of Legends. The point is to tie together what League players want, what players generally want, and then tie it all together.
In Battle Chasers we had a turn-based experience, but also dungeons in which we had to use certain skills or solve puzzles. Can we expect something similar in Ruined King?
Joe: I'll say the same thing again — I can't say too much about the gameplay. But since it is a spiritual successor to Battle Chasers and we are looking to expand what we had there, there will be much more to it than combat. You may have seen the aspect of collecting things in our previous games...
You can even fish in Battle Chasers...
Joe: Yes, you can expect a lot of things in the world of Ruined King that will add to the whole.
The Ruined King is one of the longest-lived characters in League of Legends history, but little has been mentioned of him. What has it been like to bring him to life in Ruined King, give him a physical look and a personality?
Joe: For me it has always been a theme that I have based on his personality and his role in the world. This is something with which we've had to collaborate significantly with Riot, because it's canon and this character has been around since before we started making the game.
It was a team effort to create it beyond the visual aspects.
League of Legends champions have iconic weapons, and progression within the MOBA is cyclical. How did you integrate something so characteristic of RPGs into Ruined King, such as progression?
Joe: We can agree that we all want to be true to what champions are and their role in the MOBA, but you also have to keep in mind that to make an RPG they need some progression.
I think the players will understand this. A MOBA works one way, but here there needs to be another. It's an RPG and we have other ways of doing things. But that won't make champions stop being the characters you've always loved.
Let's talk about expectations. Do you think the world of League of Legends and its characters fit in with what the fans of your studio have liked so far?
Leanne: The MOBA relies more than anything on mastering characters and competing. That's one type of experience, but Ruined King provides another more focused on narrative and progression. I think players who like RPGs will enjoy the game, but also those who love League of Legends will find themselves at home.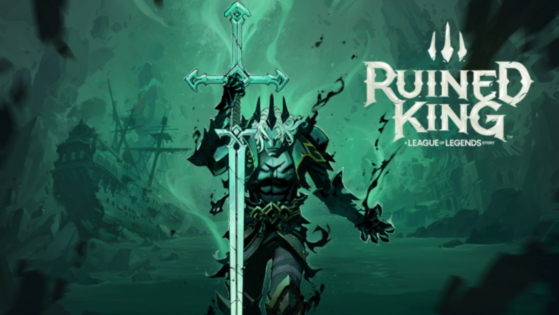 Riot Games have announced their next title, Ruined King: A League of Legends Story. A turn-based RPG set in Bilgewater, it has a release date of early 2021 and will come with a free upgrade for PS4 and Xbox One users.