Since the explosion of Among Us, the development team at Innersloth Studio hasn't had a minute to lose. If they didn't expect the game to be such a sudden success, they must work hard to ensure a bright future for their colorful cosmonauts!
So on Tuesday, Innersloth posted a message on Steam to reveal their roadmap for Among Us.
The team is working on a major novelty: a new map on the theme of Henry Stickmin! It would be currently bigger than Polus and would contain many new tasks to be done. It will of course be available for free to all players.
They also mention a list of features that will be available soon:
Added the anonymous voting option (all votes will appear in gray).

Changes to the taskbar: the meeting mode makes the taskbar update only during meetings, or the invisible mode, which removes it completely.

MIRA: communication sabotage now erases security logs.

Added a multitude of cosmetics to the meeting screen.
But also different features to improve the game comfort:
They actively work against cheating and hacking, which has unfortunately become commonplace in the game.

Addition of several in-game languages as well as the improvement of some translations.

Various bug fixes.

Added parameters to help colorblind people.
Innersloth points out, however, that these aren't the only new features they are currently working on. A lot of things are planned for the game but they can't communicate on it yet because they already have to deal with the growth problems they encounter. This seems rather logical given the almost immediate success the game has experienced in the space of a few months!
Original content by Célia "Lolisa".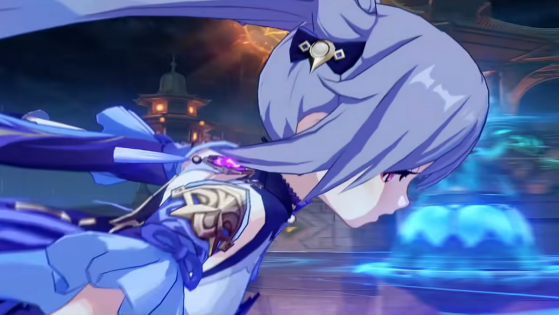 New details on the PS5 version and the arrival of update 1.1 were obtained through an interview conducted by the Inverse site. This update 1.1, eagerly awaited, will allow you to play Genshin Impact on your PS5.