It's been a busy League of Legends offseason for SoloMid. Between the retirements of legend Yiliang "Doublelift" Peng, Søren "Bjergsen" Bjerg, but also top laner Sergen "Broken Blade" Çelik and support player Vincent "Biofrost" Wang, the North American team has completely reshaped its roster for the 2021 season.
TSM has since recruited Heo "Huni" Seung-hoon (top lane), Tristan "PowerOfEvil" Schrage (mid lane) and finally the former Taiwanese support Suning Hu "SwordArt" Shuo-Chieh.
Only one question remained: which player will have the heavy task of filling the void left by Doublelift?
Early rumors indicated that the structure had set its heart on one of their academically trained players, Lawrence "Lost" Sze Yuy Hui. The rumors were confirmed tonight and the young ADC is being promoted to the team.
Lost began his professional career in 2016 in the OPL (Oceania region) playing for various teams such as Tainted Minds, Chiefs Black and Legacy Esports. After two years of great performances, he was spotted by Echo Fox to play in the LCS.
Following a time on the structure's academic team, he was promoted to the main team. After a mediocre Summer Split, he was sent back to the academic league.
While his team was not always up to the challenge, Lost showed great results and continued to deliver very encouraging individual performances. After Echo Fox, he joined TSM at the end of 2019 to play in their academic league — a league in which he was considered one of the best ADCs. The recent disappearance of the OPL and the change of status of the players from this region (they no longer count as imports) surely also had to count in the structure's decision.
The team will have a lot to prove in 2021 with this nearly completely renewed roster. There is only one survivor of the 2020 version of TSM, the jungler Mingyi "Spica" Lu.
Original content by "Cthulhu".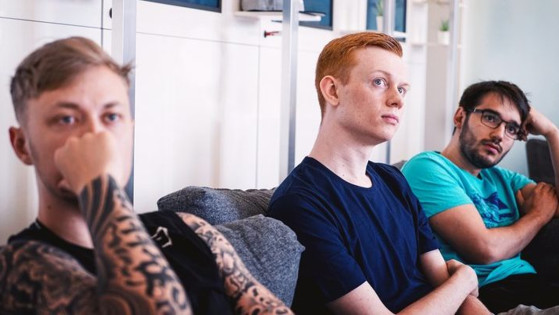 Daniel "Dan" Hockley will finally get a shot at the LEC after the former Fnatic Rising jungler and free agent signed with Excel Esports.