The offseason is over for EXCEL Esports, and only two players have left the structure. Marc Robert "Caedrel" Lamont who will be replaced in the jungle by a player coming straight from academic team Fnatic Rising, Daniel "Dan" Hockley - but also Joran "Special" Scheffer who gave up his place on the mid lane in favor of Paweł "Czekolad" Szczepanik who comes straight from the Polish team AGO Rogue.
For Caedrel, it's a retirement. However, it wouldn't be surprising to see him wearing a new cap very soon, as he was still at the World Cup this year to comment and analyze.
As for Special, it's not time for him to retire yet, but the LEC teams are starting to fill up and the mid laner spots are getting scarcer and scarcer. Perhaps he will be able to find a position in the academic league.
These two new recruits will evolve alongside the bot lane formed by Patrik "Patrik" Jírů (ADC) and Tore "Tore" Hoel Eilertsen (support), but also Felix "Kryze" Hellström in the toplane.
On the staff side, apart from the departure of the assistant coach Alejandro "Mapache" Parejo Martinez at the beginning of October, the structure does not seem to be heading towards big changes. The roster will still be under the aegis of Joey "YoungBuck" Steltenpool, head coach of the team since November 2019.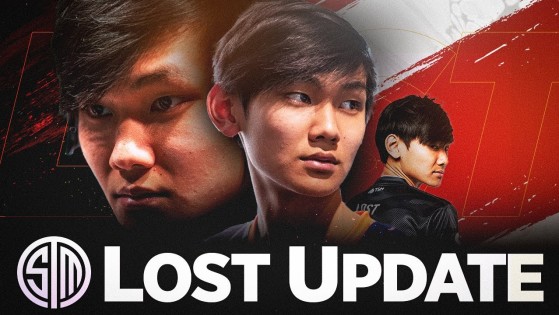 lolesports
It's been a busy offseason in the LCS so far, especially for Team SoloMid. After Doublelift's retirement, we wondered who would have the shoulders to replace him. The rumors are confirmed, Lawrence "Lost" Sze Yuy Hui is their new ADC.