A western/monster hunter mashup game called Evil West was announced at the Video Game Awards on Thursday.
The game is reminiscent of Red Dead Revolver, and in the trailer the protagonist is a grizzled cowboy walking through a desert-like, tumbleweed area near a church in the daytime.
Suddenly, things go dark and the church bursts into flames, and the cowboy is in a western town being attacked by monsters. He uses guns and blades in his arms to fight. The end of the trailer shows him in some type of underground tavern, possibly a temple of some sort.
There's no firm release date, but the game comes out in 2021.
Take a look at the launch trailer below.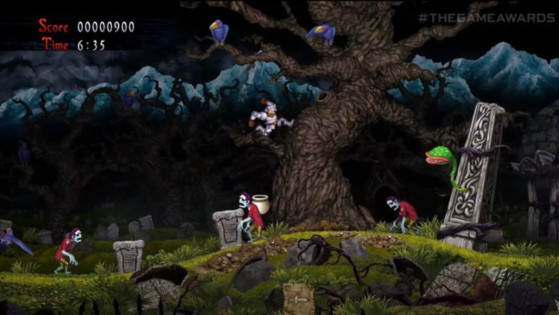 nintendo
The game appears to be a faithful recreation of the original '80s title.