With its king-of-the-hill format, the route to the title for Korean League of Legends teams was an outlier among the many international leagues. While it provided many amazing moments, it has now been changed so that it's more like the EU and NA formats. 
Six teams will advance to the Playoffs, with all matches being best-of-five series. To start with, the fourth and fifth place teams will face each other, while the third and sixth place teams meet on the other side.
The losers of these two matches will be eliminated, with the winners advancing to the next phase to meet the first and second-place teams. 
The biggest difference in this format is that the winners of the regular season are no longer automatically guaranteed a place in the LCK Grand Final.
As for the prize pool, we also see an increase for 2021 from 300,000,000 Korean Won (approximately $280,000) to 400,000,000 KRW (approximately $370,000.
The minimum annual salary for players and coaches has also been increased. Players and head coaches on the LCK's start list will receive no less than KRW 60,000,000 (approximately $55,000), three times the previous minimum. Coaches will receive a guarantee of 40,000,000 KRW (approximately $37,000).
In parallel with the launch of the franchise-based LCK, the LCK Challengers League (LCK CL) will see five single matches played each Monday and Tuesday. As with the LEC, teams will be able to switch players between rosters.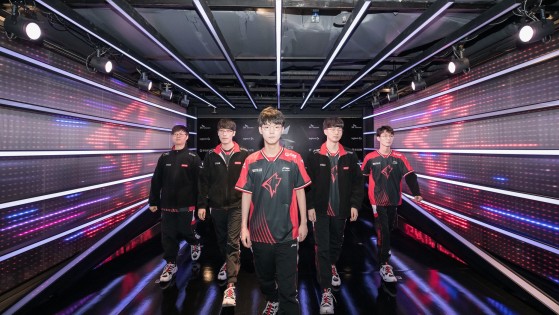 Former LCK team Griffin has announced the dissolution of its League of Legends team.