The Lever Action Shotgun fits perfectly with the central theme of Fortnite Season 5: a guerrilla in a lawless universe, where good old methods still prevail.
What is this weapon really worth on the battlefield or in close range battles? This is exactly what we'll try to find out.
It should be noted that the dispersion of this rifle is relatively large, which makes it really effective at very short range. It has a reasonable rate of fire despite a complex animation, but its reloading time is lagging behind. Count about six seconds for a full reload.
Lever Action Shotgun Stats
Warning: It shoots a volley of bursts (9). To calculate the DPS max of this weapon, the damage per burst must be multiplied by the number of bursts at the target.
| Rarity | Damage | Magazine Size | Reload Time |
| --- | --- | --- | --- |
| Common | 10.4 | 6 | 6.6s |
| Uncommon | 10.9 | 6 | 6.3s |
| Rare | 11.5 | 6 | 6s |
| Epic | 12.1 | 6 | 5.7s |
| Legendary | 12.7 | 6 | 5.4s |
With the release of patch 15.20 the battle royale matches now feature three types of shotguns: the Tactical Shotgun, the Charge Shotgun, and the Lever Action Shotgun.
Pros have been regretting having the SPAS Pump Shotgun in their arsenal, considered to be one of the best weapons ever deployed by Epic Games. Will this new shotgun be an even better alternative to ensure a royale victory?
Original content by Romain "Zorg" Becquelin.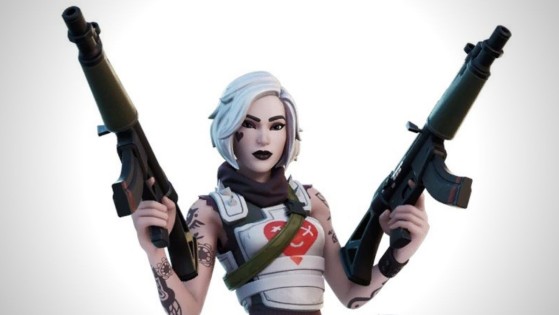 The deployment of Update 15.20 has enabled dataminers around the world to retrieve unpublished cosmetics files, which will be released in the coming weeks in Fortnite.