CD Projekt Red's great ambitions are the main reason for the current state of Cyberpunk 2077, according to Marcin Iwinski. Their determination to create the richest possible version of Night City has produced something that previous generation consoles are unable to handle.
When combined with the many difficulties associated with lockdown, they weren't able to resolve the situation.
The studio wishes to repair the damage and restore its reputation. Their first objective is to solve the numerous bugs and performance issues of the game on different platforms, with several successive patches. As this is their top priority, the promised free DLCs will arrive a little later than expected.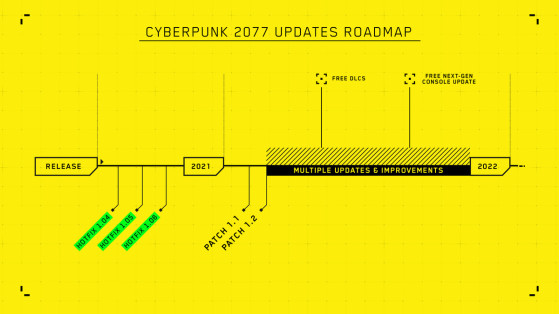 As for The Witcher 3, they were supposed to arrive soon after the release, but circumstances force them to change their plans. The same goes for the free game upgrade patch for next-generation consoles (PS5 and Xbox Series).
The roadmap is deliberately not fixed, and improvements are also expected for 2022.
Original content by Robin "Raiden" Bouquet.