We finally know what will come out of Fortnite's mysterious typhoon portal, partially deciphered by dataminers.
Two skins are available now in the Item Shop: the Terminator (T-800) and Sarah Connor — two of the primary characters in James Cameron's iconic movie.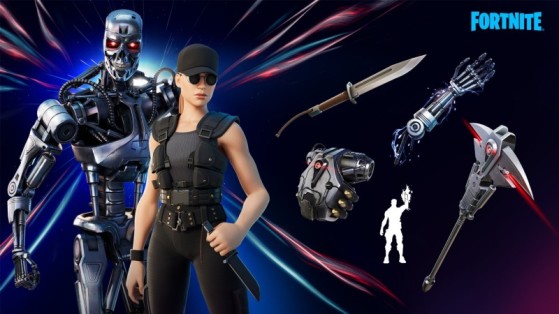 Content and Prices
T-800 Outfit: 1,500 V-Bucks
Sarah Connor Outfit: 1,800 V-Bucks
Techno-Grip Axe: 800 V-Bucks
Cyberdyne Salute Emote: 300 V-Bucks
The theme of Fortnite Chapter 2 Season 5 is bounty hunting. Some of the most iconic figures in science-fiction join the general hunt — the Predator, Daryl Dixon, and now the Terminator.
We still have a few weeks left before the end of the season, with more collaborations likely to appear in-game. Some rumors speak of a potential crossover with... Lara Croft!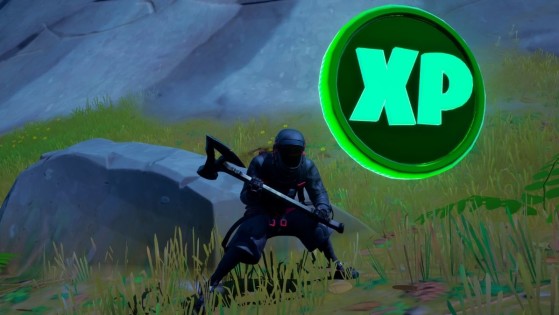 Green, blue, purple and gold XP coins are back in Chapter 2 Season 5. Every week, you'll find them in different locations on Apollo Island. Here's the location of Week 8's coins in Fortnite.