It's a Fortnite rumor that's growing. Originally, a video on Reddit from @madSammy featuring visuals of what could be the next huge feature in the battle royale: an Arena players ranking.
The Arena is the competitive mode of the game. By surviving as long as possible or killing enemies, you'll earn points, which will increase your rank. Once in the Champion Division, you'll have access to the most selective tournaments and will face the best players.
The issue is that there is no way to know where you rank. This update would solve that by creating a system to classify Champion players depending on the points accumulated.
While this system is a step forward and encourages competitiveness, it can still be improved.
To gain ranks it will simply be enough to play lots of games to earn the most points. Although starting a game as a Champion costs a few points and requires ensuring good results in-game, many players can do it and among them, only those who play the most will be ranked highest.
In addition, the scoring system may need to be rethought so that performance is more important than spamming.
In any case, for the time being, no official information from Fortnite has been communicated regarding the implementation of this new ranking system.
Original content by Maxime "Biaggi" Ricoveri.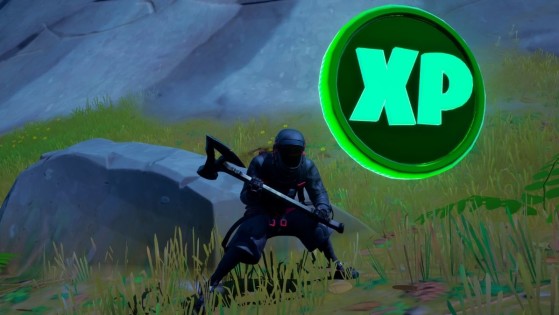 Green, blue, purple and gold XP coins are back in Chapter 2 Season 5. Every week, you'll find them in different locations on Apollo Island. Here's the location of Week 8's coins in Fortnite.