Deployed last weekend, Patch 1.1 of Cyberpunk 2077 was the first big patch planned to improve the general stability of the game and fix a lot of bugs. However, players quickly realized that while this patch was fixing some problems, it was also creating other serious ones.
Hotfix 1.11
This update addresses two issues that appeared after Patch 1.1:
Item randomization has been restored to the previous state.

The save/load loot exploit will be investigated further.

A bug in Down on the Street quest has been fixed.
The holocall with  Takemura lacked dialogue options and block interactions with other NPCs occurred when using a save made on version 1.06 for Down on the Street quest in progress at "Wait For Takemura's call" and then loading it on version 1.1.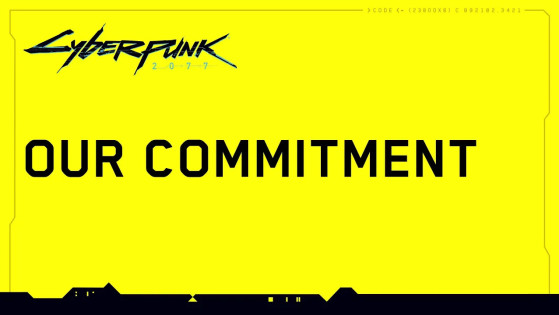 Marcin Iwinski, CD Projekt Red co-founder, personally apologizes for the launch of Cyberpunk 2077 on previous generation consoles. He also details the deployment of future patches and free DLCs.