The new looks in League of Legends – including Psy Ops Samira, the Flurry of Crows from the new Fiddlesticks, the Impenetrable Aegis from the new Pantheon, and Spirit Chains from Morgana's rework - are the talented work of Jason Chisolm, VFX Artist at Riot Games.
He just tweeted a preview of a visual update from Hecarim that could land on the PBE soon. We don't know exactly when yet, but we are hoping that it will be for Patch 11.5.
We haven't seen much, other than a few visuals of the new animations for Carnage , Legion of Shadows and Essence of Fear, howeverJason Chisolm has promised several additions,
Hecarim will now leave hoof marks in its path. The Arcade skin has been almost revamped in order to make the animations clearer and cleaner - and Chisolm also announces that several other skins, including Hecarim Sylvester, have also received some improvements.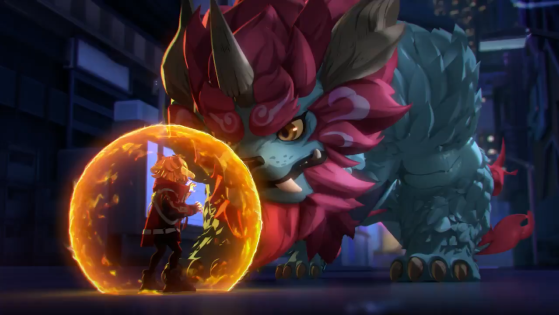 Riot Games has unveiled a trailer for the release of the Lunar Beasts skins on February 4th. In the heart of the Chinese New Year, five champions have to face a legendary beast.