While many may still be settling into Assassin's Creed Valhalla, eyes are looking forward at what could be coming next. Previous rumours have speculated a Medieval China setting, potentially linked to the Assassin's Creed Chronicles game, but new ideas have emerged.
Initially, the ideas were related to the Hundred Years' War between France and England. In xj0nathan's video you can see multiple clues, from GPS coordinates which point to Dubrovnik, Croatia, and Schleswig-Holstein in Germany; as well as numbers which give colour codes for blue, white and red; the French flag. Linked with the colour codes is a small map which seems to be North-East France, where the country borders Germany.
These ideas are supported by previous claims that the next game will take place in Medieval Europe, specifically France and Germany. While the Hundred Years' War claims may be more of a guess, the brutal conflict would be the perfect setting for an Assassin's Creed game; akin to the Crusades and American Revolutionary War settings we've seen in the past.
With all that said, different ideas are coming out from the same video. Reading the comments of xj0nathan's video, there is a claim that the setting will revolve around Richard III; a comment which xj0nathan has liked.
One Redditor also discusses the idea, saying that Richard the Lionheart passed through some of the locations hinted at when returning from the Crusades, was captured in Vienna and imprisoned in Germany, before spending most of his last years in France.
Pair this with rumours of Assassin's Creed having a mini-reboot and returning to its roots, as well as symbols related to mountains and temples potentially relating to Masyaf Castle, could we be returning to the Crusades?
To plant another seed, one of the comments mentions 'Rashid', they reasoned that this is similar to Richard so supports the Lionheart's appearance. However, Rashid could in fact be a reference to Rashid ad-din Sinan; also known as Al Mualim, who was Altaïr's mentor. Could we instead be going back to his roots? Rashid ad-din Sinan has a backstory laid out in books and guides, so we could see it come to the screen too.
With more DLC for Valhalla due to come out over 2021, including a travel to Europe for The Siege of Paris, we will have to wait until 2022 for the next Assassin's Creed game.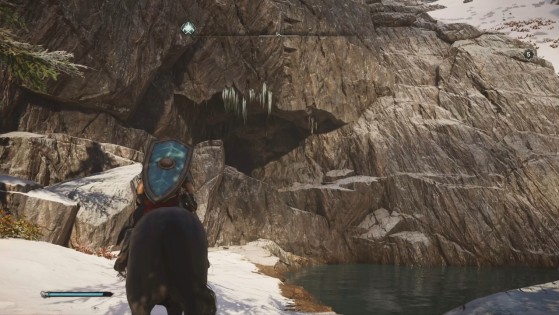 Mysteries are the closest thing to classic side quests in Valhalla. These small objectives are quite varied and will generally allow you to nab skill points and cosmetics.
Assassin's Creed Valhalla